Sugar Fall '19 Is Live!
In this post, we walk you through the new features and capabilities in SugarCRM's Fall 19′ release, namely SugarCRM's version 9.2 update. Sugar deliver a tonne of innovative features focused on boosting user productivity, intelligent data insights, improved service case resolution and seamless sales and marketing alignment in this Autumn/Fall release.
Not to confuse users leveraging Sugars Pro and Enterprise editions, many of the new features highlighted in this post apply to Sugar Sell, Sugar Market and Sugar Serve Users leveraging SugarCRM's cloud offering, Sugar Pro and Enterprise users stay tuned we have more exciting news on the way!
Sugar CRM synchronisation dashboard.
(Exclusive to Sugar Sell & Sugar Market Users!)
The alignment of Sales and Marketing is a key component to any business nowadays. With the influx of email marketing and marketing automation tools available, it is vital that your sales and marketing departments collaborate seamlessly.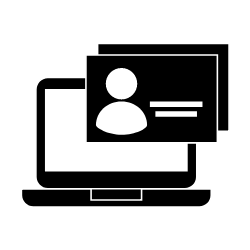 SugarCRM's new CRM Synchronisation dashboard gives users leveraging Sugar Sell and Sugar Market the ability to capture sales at critical points in the customer journey, while giving marketers the necessary tools to identify the most qualified prospects to target their marketing efforts towards.
Sugars new CRM synchronisation dashboard gives marketers the most accurate prospect information at a glance, providing an in-depth view of the most complete and current customer data synchronising between Sugar Market and Sugar Sell.
"Allowing marketers to fine tune their initiatives in a timely manner.."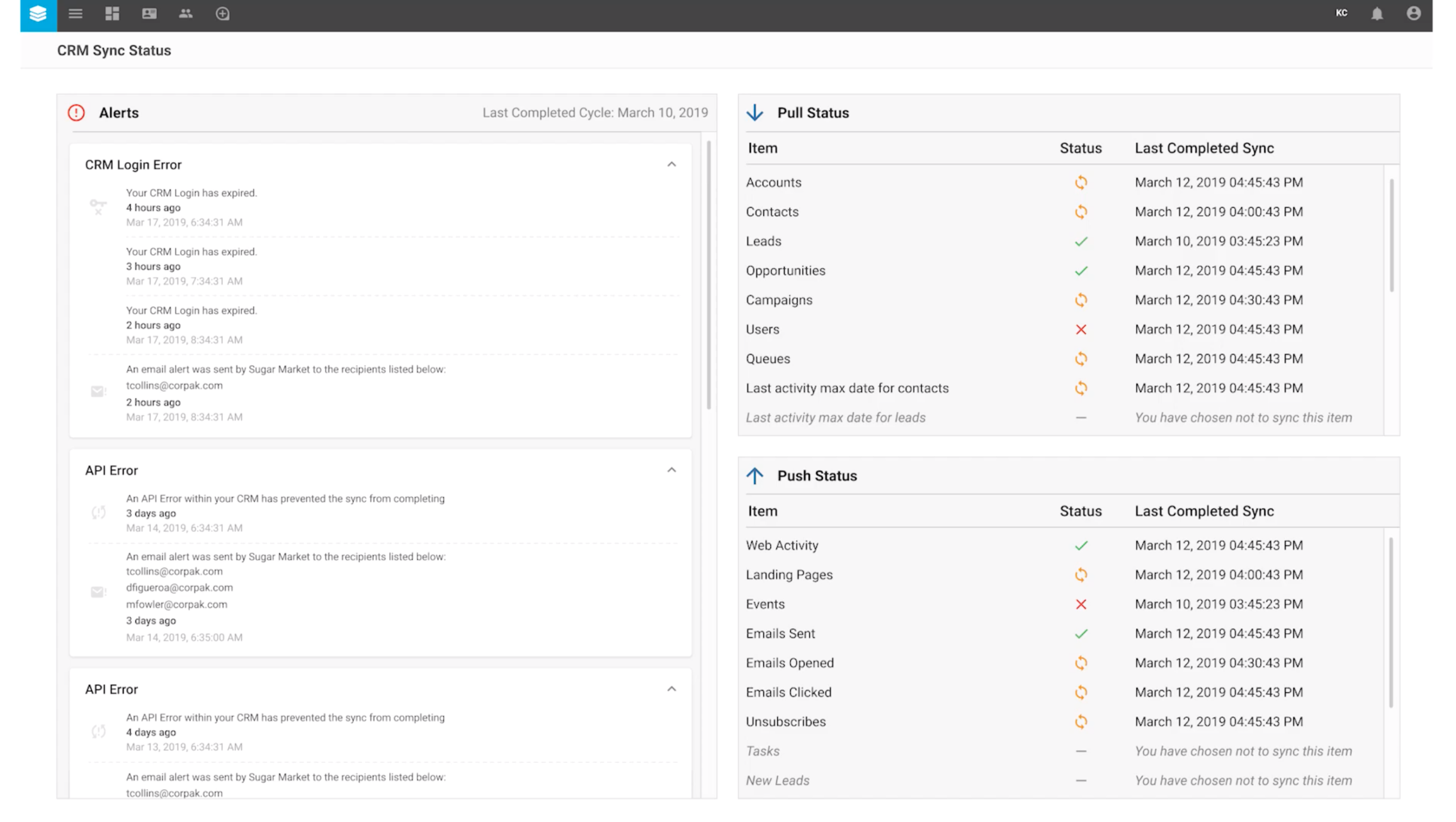 In-depth user dashboard
Share lead information between teams
Align marketing and sales effortlessly
Track potential customer errors or issues
Complete and current prospect/lead data

Using Sugar Pro or Sugar Enterprise and want to leverage SugarsCRM's Marketing Automation tool? Get in touch!
SugarCRM Business Centres.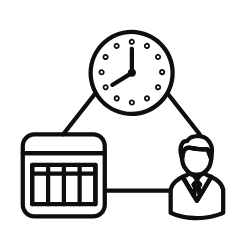 Increase lead follow ups and conversion rates with Sugars new Business Centres Tool. SugarCRM's new Business Centres function allows users to quickly create any number of business centres with assigned business hours for each centre, as seen in the example  below.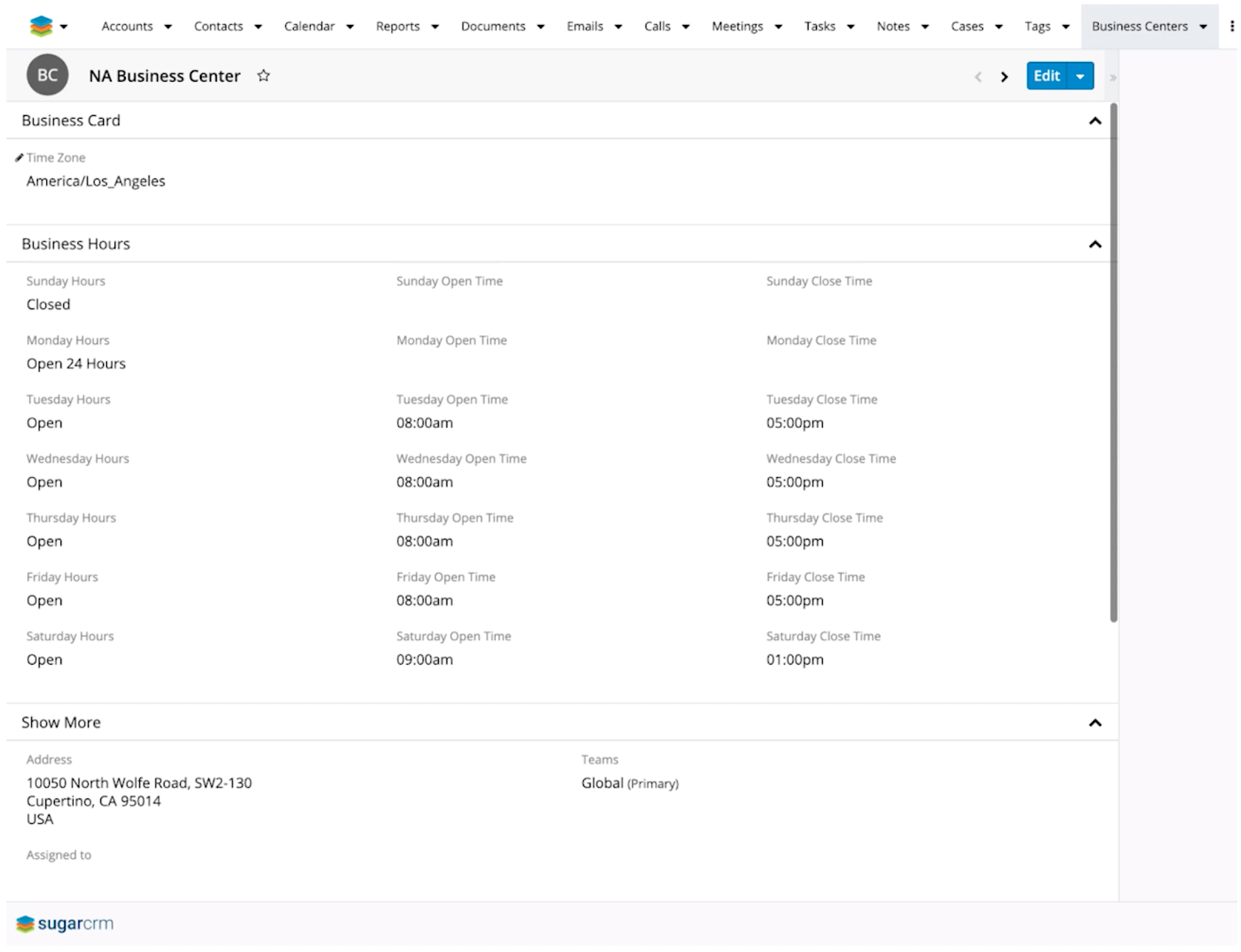 Sugar BPM, Sugars work flow and business rules Engine can easily be configured for each business centre to ensure lead follow up SLA's are adhered to, based on the specific opening hours of the company the lead belongs to.
Sugar Serve Portal 
(Exclusive to Sugar Serve Users!)
"SugarCRM's new customer service and support solution…"
In SugarCRM's Fall 19′ release video Zack Sprackett (SVP) points out the shift in B2B client service expectations, towards more of a consumer like customer experience. B2B clients increasingly require self service capabilities from their suppliers, allowing them to research and resolve issues at their own convenience within SugarCRM.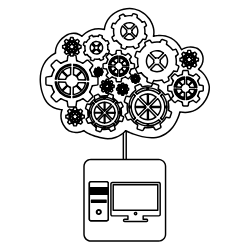 The new Sugar Serve Portal available for Sugar Serve customers gives your customers access to comprehensive knowledge base support information, allowing your customers to identify and resolve issues without the need to open a case or contact your support staff. Empowering your clients with the technical knowledge they require immediately, saving your client and your business time and money.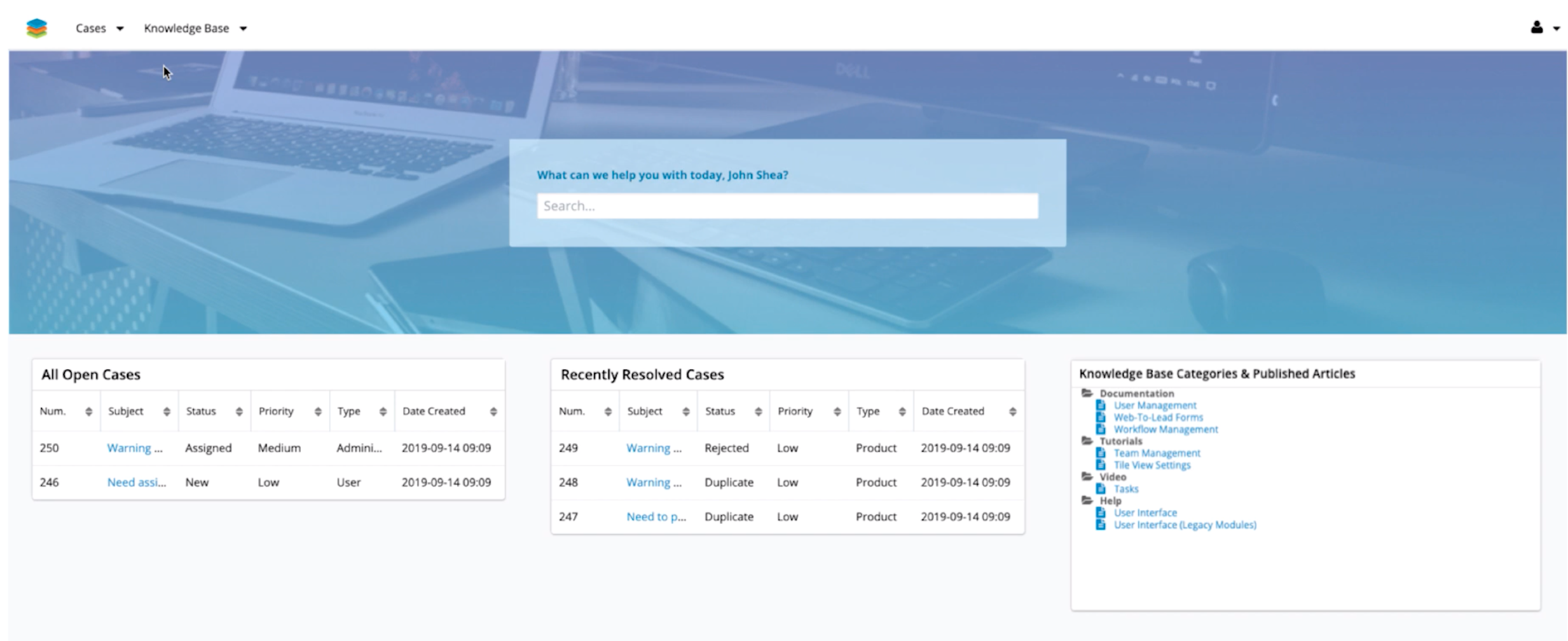 Your customers can also track any existing support tickets and upload relevant documents/files associated with the case directly within the Sugar Serve Portal.
Overall, Sugars new serve portal is a fantastic feature for service department and Sugar Admin users, improving the service experience for both self service orientated clients and client cases that require service agent engagement. While offering live insights into the status of cases at Account level.
Enhanced customer experience
Reduced operational costs
Reduced support costs
Reduced case backlogs
Provides vital support information at the right time
Personalised branded portal
Superior service experience
Sugar Cloud Insights
"Instant visibility of the status of your Sugar deployment in the cloud…"
SugarCRM's Cloud Insights tool gives Sugar Cloud users instant and up to date metrics and license utilisation information. Giving Sugar Admin users better visibility of available storage capacity, licensing usage information and user activity information at a glance. Added notifications alert admin users of any important notifications i.e, storage capacity is nearing its limit.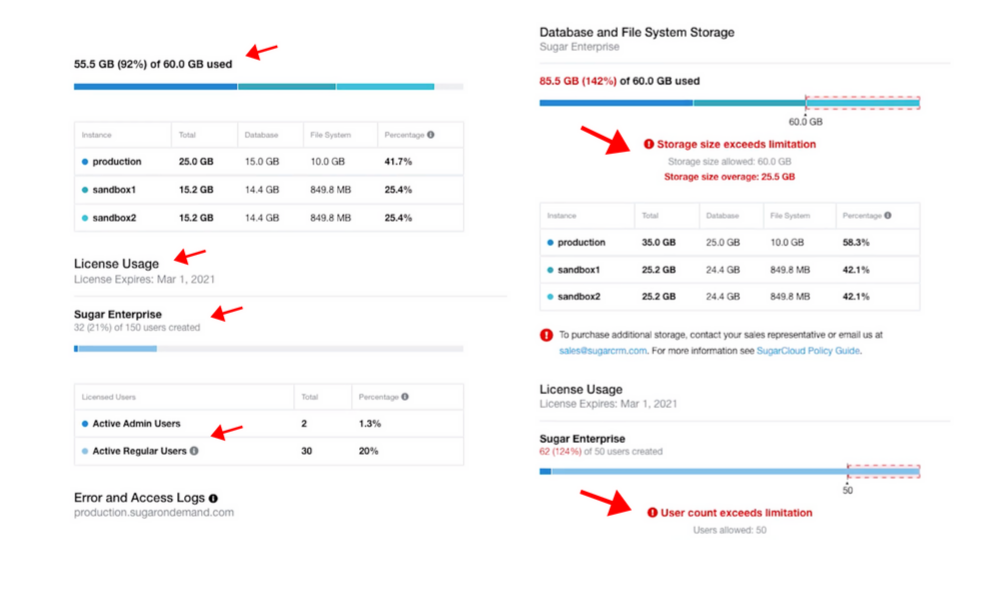 Along with the fantastic new features listed above, Sugar have improved their mobile offering. Sugar Mobile users are now able to add/view comment logs from their mobile. Check back here to read more about Sugar Mobile Comment Logs in a separate post.
We hope you found our overview of the Sugar Fall 19′ Release useful, check back here for the most regular up to date SugarCRM info!
Contact us for any further information, we're always happy to help!