SugarCRM Mobile Version 24.0 is now available for download on iOS and Android devices
This release addresses issues identified in prior releases of SugarCRM Mobile and adds an additional feature to the app:
Custom List View Filters
As requested by many, you now have the option to create custom List View filters in any module.

To do so, navigate to a modules List View via the menu bar.

Click on the button in the top left that selects by default all records in the module.

Select the new 'Create Filter' option to start adding a new custom filter.
As with the desktop version, you can select one or multiple fields, operators and variables to filter your search results by.

Select the 'Field' dropdown list and select a field to filter by.

Once selected, dependant on the filter, you will be presented with various operator options. Select one of the operators.

A third option will appear where you can either type or select one or multiple values.

Use the 'Add Filter' option to add a further criteria to your filter.

Once done, give your filter a name.

Keep the 'Save to server' checkbox ticked if you want to make this filter available for you on desktop view. If this checkbox remains unticked, the filter will only be available to you on the mobile device you created the filter with.

Click 'Save' in the top right corner.
You will notice that the filter name you applied has been added in the top left corner of the modules List View. This indicates that the List View results are currently filtered by your selected search criteria.
To remove your filter, click on the filter name which expands the dropdown list where you should then select the 'All [Module Name]' option. e.g. 'All Accounts'.
If you want to edit or delete your filter, click on the pencil icon next to the filter name. The 'Delete' option is located at the bottom of the screen.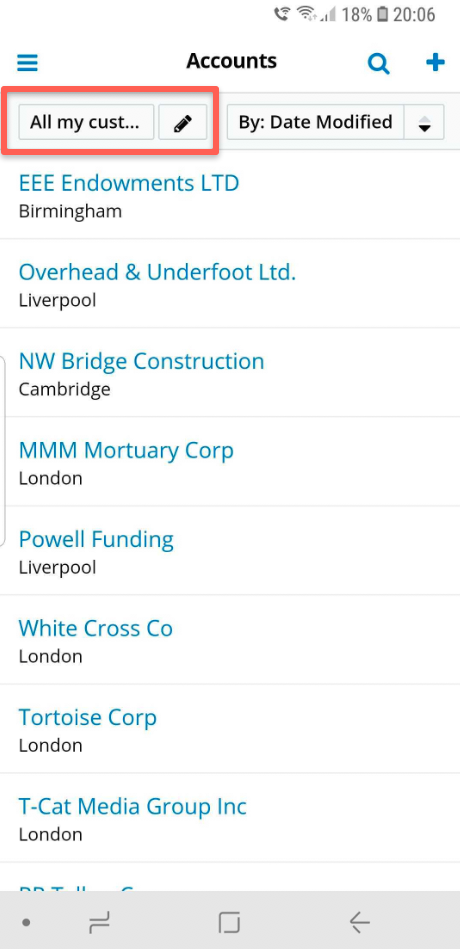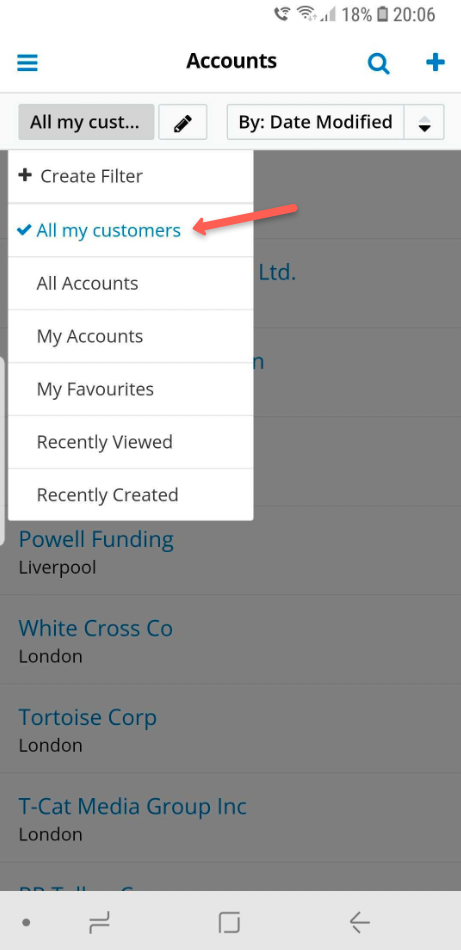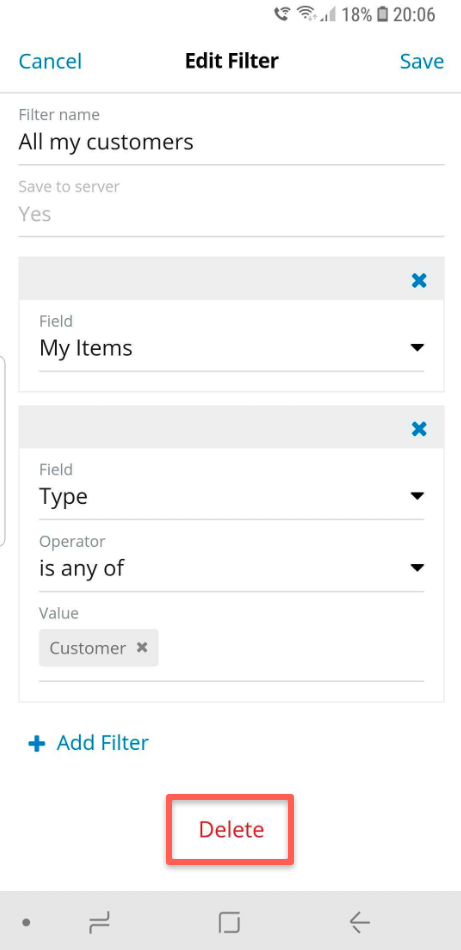 ---
More details about this update and any fixes may be found through the following release notes:
SugarCRM Mobile for Android Release Notes 24.0
SugarCRM Mobile for iOS Release Notes 24.0
SugarCRM Mobile Version 24.0 is compatible with Sugar 8.0.x and above. Please review the Mobile Supported Platforms page for more information about device compatibility.
All existing installations of SugarCRM Mobile will be upgraded through the phone or tablets' native upgrade functionality. Alternatively, upgrades can be performed by searching for "SugarCRM Mobile" in the application store for your device or using the following links:
Google Play Store
Apple App Store
Want to know what version your mobile app is on?
Check the bottom of the apps login page, it will show you your current app version!