Everything you need to create outstanding customer experiences.
Better Customer Relationships Create Customer For Life
STEP-BY-STEP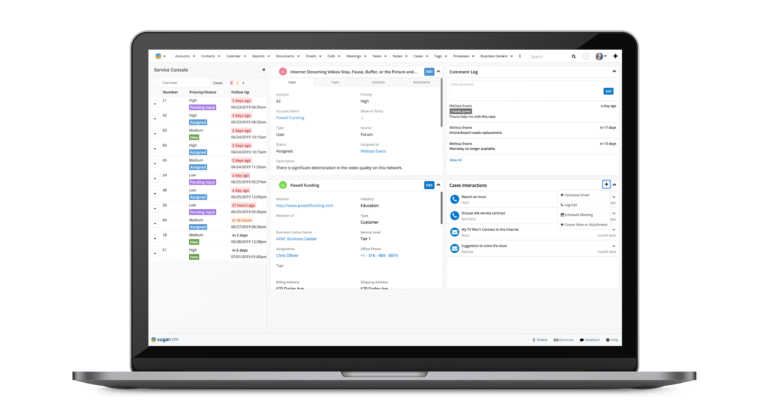 SEE EVERY ISSUE AT A GLANCE
Empower your agents to be more productive with a powerful, efficient console. Our service console analyzes SLA information, along with case priority and severity, to intelligently prioritise each and every inquiry. Measure and monitor first response SLA and ensure customers SLA requirements are met with Sugar Serve.
DEFLECT SUPPORT CALLS
Help your customers help themselves. Sugar's self-service portal and knowledge base allow users to quickly solve common problems. Your customers will get the answers they need, while you minimise costs and avoid support calls.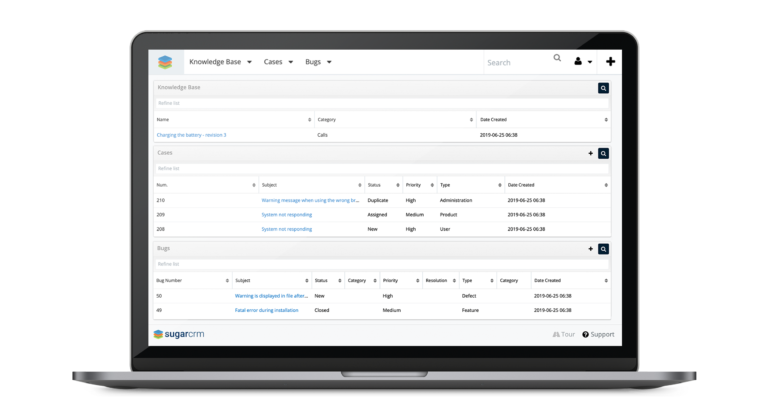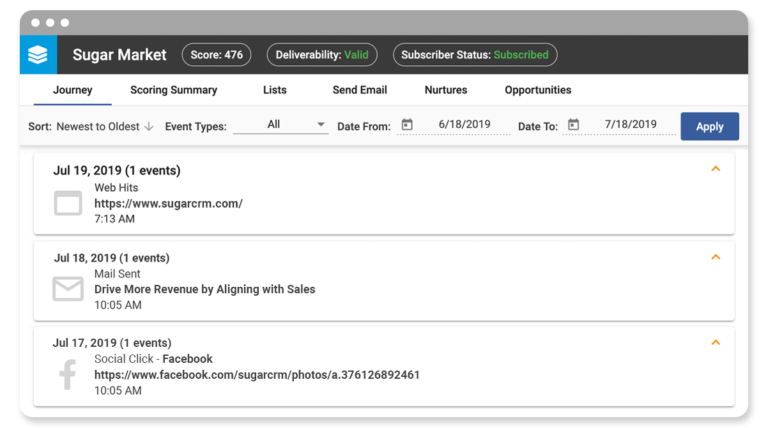 Multi-channel Marketing Made Simple
Sugar Market allows you to connect and engage with your customers - wherever they happen to be. With inbound and outbound email marketing tools, social media management capabilities, and even adword management tools, Sugar Market has you covered for all of your marketing automation needs in one simple to use cloud solution.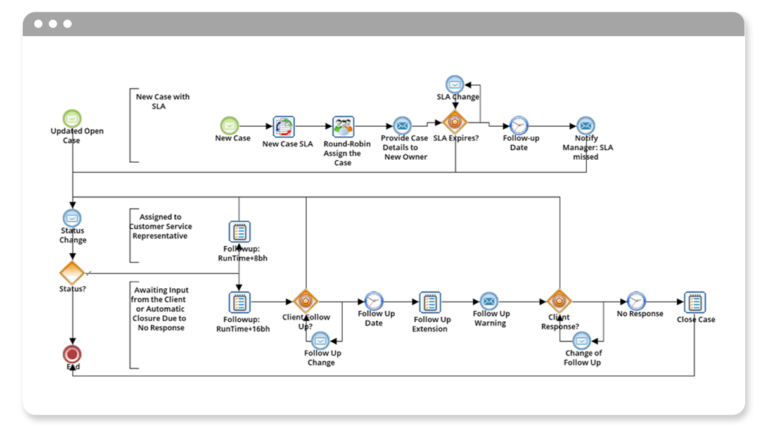 ROUTE CASES INTELLIGENTLY
Have inbound customer service requests automatically routed to the right person. Whether you need to escalate a case or reassign it when too much time has passed, SugarBPM™ ensures no customer gets left behind.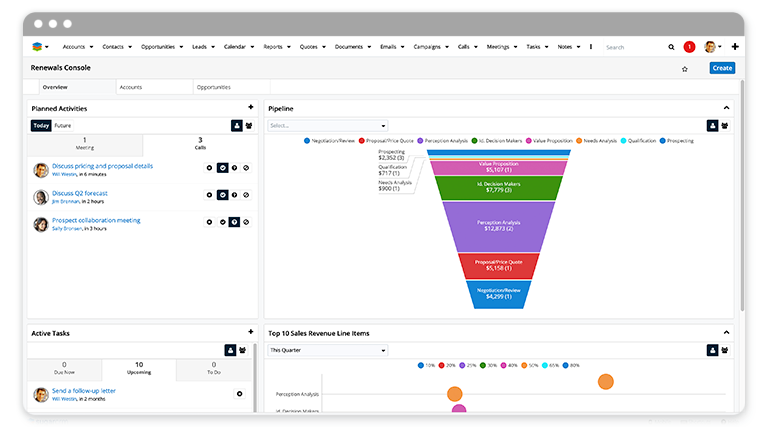 Sales Automation For Subscription/Renewal Businesses
Sugar Market is pre-integrated to the leading sales automation solutions, including Sugar Sell. That means you can track your prospect and customer behaviors across the entire customer lifecycle, leading to more timely handoffs to sales and the ability to discover repeat business opportunities to drive even greater revenue per customer.
UNDERSTAND AND MONITOR SUPPORT PERFORMANCE
With time-aware case tracking, reports, and dashboards, you'll understand problem areas long before they become full-blown issues. Quickly uncover which types of cases require the most attention and gain valuable insight into trends and time-to-respond.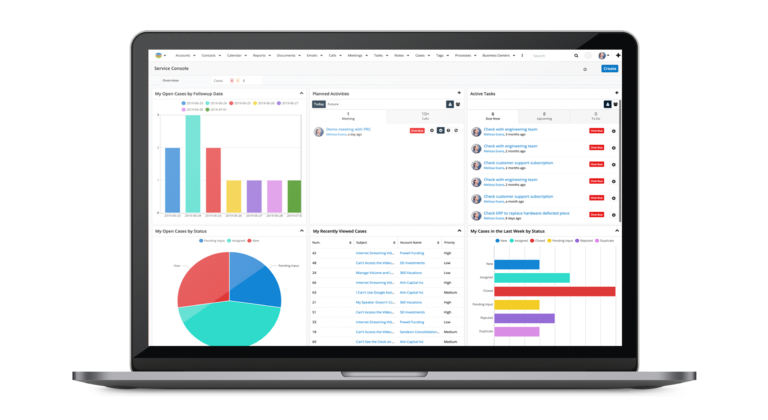 Sugar Serve offers a complete customer service and sales solution, delivered on Sugar Cloud, and includes the following features:
Service Console – A unified interface that empowers agents to be more productive and better know every customer with whom they engage
Case Management – Manage inbound customer issues across multiple channels and insure service level agreements are met
SLA Management – Automatically calculate and measure your support organisation against even the most complex service-level agreements, including managing against multi-region business centres and related business hours.
Case Routing – Out of the box business rules for effectively routing inbound cases, including time-based re-assignment and escalations—all powered by SugarBPM
Self-Service – Help your customers help themselves. Sugar's self-service portal and knowledge base allows for users to quickly solve common problems—driving satisfaction and defraying customer support costs.
Reporting and Analytics – Pre-packaged reports and dashboards give support centre managers deeper insights into the metrics that matter when driving a differentiated and superior customer experience
Free Infographic Download
Download a full overview of Sugar Serve
Sugar Serve Related News
Stay Up To Date
Other Solutions
EXPLORE OUR OTHER SOLUTIONS
Customer Comments
FIND OUT WHAT OUR CUSTOMERS THINK
We recently installed SugarCRM for our US, UK and European sales divisions.The configuration sessions, user training and subsequent technical support has been exceptional. In a short period time, the data generated by this system is changing the way we focus our resources and marketing activities.


Christopher Fielding
Manager
What a great experience, Sugabyte turned what looked like a CRM implementation nightmare into a dream! I've worked with most of the top CRM systems, but never had this level of confidence that the solution does exactly what I want - and my sales team love it! Thanks James!


Sally Murdoch
Head of Marketing
We happily trust Sugabyte when it comes to development, implementation and the support of our CRM system. Sugabyte actively consult with us to improve our ideas, making sure they are supported by the logic in the system as well as foreseeing any conflicts or issues. The provided customisations are logical, stable and brilliant!
FREDRIK HUGOSSON
CRM Manager
This is absolutely excellent! My compliments to Sugabyte as this development is exactly what I had been after – it is a big relief that it is actually possible to implement this on Sugar. You can probably tell I'm happy about this – literally, your team are genius.


Thorl Dicker
CRM Administrator
Interested In Sugar Serve?
Get Started Now!
Request A Free Consultation Call or Live Demo Showing Of Sugar Serve