Sugar Connect – A 360′ Customer View
"Enabling SugarCRM with G suite and Office 365.."
Sugar Connect, enables users to have a complete overview of all email communications they have had with a lead or contact without ever having to leave their email inbox.
"Boost productivity with Sugar Connect!"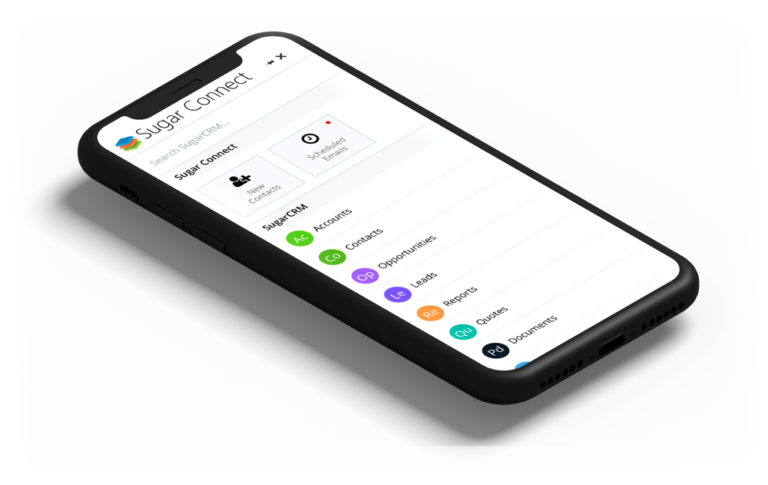 Using Sugars unique email application sidebar view, Sugar users can easily specify which contact or opportunity they wish to assign emails to and effortlessly draw email templates from SugarCRM, within their inbox, promoting consistency throughout company communications and boosting productivity.
Access & edit SugarCRM records directly inside your email application
Seamlessly draw email templates from SugarCRM without leaving your email inbox
Enhance outbound customer communications
Server Side integration with Microsoft Office 365 and Google G Suite
Client Side integration with Windows and Mac OS Outlook
Simplified Data Entry
While Sugar Connect gives users more control over email communications and archiving, Connect also allows users to access and update events, tasks and contact/lead information all within the new email sidebar view, at the touch of a button without having to switch back and fourth between applications.
SugarCRM CPO & CTO Rich Green mentions in the overview video below, Sugar Connect will greatly benefit but not be limited to; users in front-line customer facing, sales and service roles.
We have listed some of our favourite features & benefits of Sugar Connect below!
Reduced manual data entry
Improved email archiving
Improved email, calendar and contact syncing
Promotes consistent communication
Fully automated meeting scheduling between multiple attendees
Sugar Discover – Next Generation Analytics at your fingertips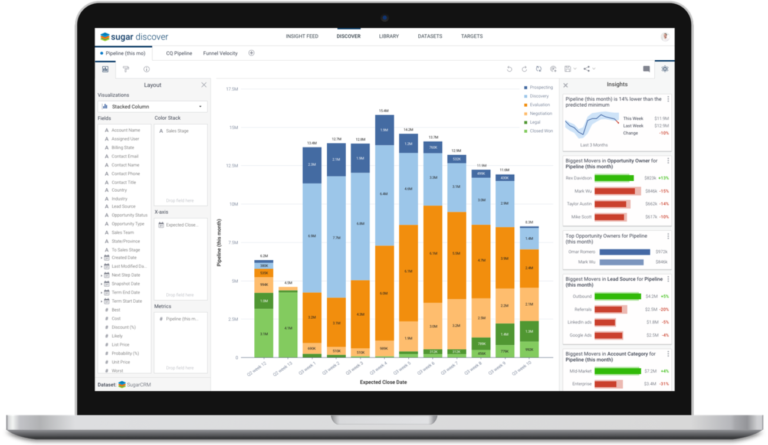 Due for release mid October, Sugar Discover is designed for users at all levels, offering the ability to leverage data previously extremely difficult to analyse and report on. 100's of preloaded insight reports out of the box, allowing non-technical users to benefit from advanced business analytics immediately!
"Powerful analysis previously unavailable in any CRM reporting tool on the market!" – Rich Green SugarCRM CTO & CPO
The ever expanding SugarCRM Discover team led by Corvana Founder and CEO Richard Daley continue to develop Sugar and introduce innovative ways to improve the customer journey through actionable insights and intelligent automation.
Analytics tools can be difficult to grasp for users with little experience, this is where Sugar Discover comes into play. Sugar Discover equips users with advanced business analytics by constantly analysing your data in the background and alerting you of any important changes without the need of long winded manual processes.
This provides Sugar users information that has never been accessible through CRM without the use of advanced BI software or SQL knowledge.
Currently, Sugar Discover is only available for Sugar Sell users using sugarCRM's Cloud solution, we will keep you updated with any changes that are made moving forward!
We have listed the main benefits of Sugar Discover below!
100's of preloaded metrics and KPI's
Continuous automated insights into what impacts your business processes
Alerts & daily digests
Discover actionable insights effortlessly
Explore revenue data easily
Target tracking
Advanced forecasting analysis
Historical & cohort analysis
Check back here for more information on how SugarCRM can benefit your business or contact us for any further information, we're always happy to help!