Apples' PC sales have surpassed everyone's expectation over the past couple of years.  More and more businesses are deploying Mac hardware to their team.  What is the best CRM for Mac users?
Good and bad apples
Design teams have for a long time favoured Mac hardware, and it used to be the case that this department was enjoying these powerful machines while everyone else in the businesses suffered from The Blue Screen of Death, endless Windows updates and viruses.
Amid a continuing decline in worldwide PC shipments, Apple's Mac sales are up slightly, according to new PC shipping estimates shared by Gartner.
Implementing SugarCRM on over 250 projects I've certainly seen a larger uptake of Apple machines in the workplace to the extent that all members of staff are using the same platform now.  This makes I.T happy.  By late 2015, IBM had 130,000 Mac and iOS devices deployed and was adding an additional 1,900 Macs each week.  For those of you too young to remember – IBM invented the PC, powered by Microsoft Windows.
The software has caught up with this demand, too.  Microsoft Office versions are nearly on par with their Windows versions.
Finding the best CRM for Mac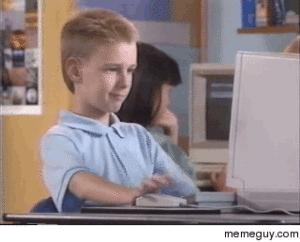 Among the many I.T considerations in 2017 such as security and cost is ensuring that your CRM solution will be compatible with your chosen business OS. This will be one of the top priorities.  This is especially true when your business is running Macs.
Understanding the best CRM for Mac is difficult, especially when a lot of CRM vendors offer various deployment methods and access methods.  Some are cloud-based applications, and some are desktop based applications.
Here are some considerations that you need to understand:
Mobile
You may have employees that are out on the road.  You may not today – but you have to plan for that scenario. Having instant access to your customers and related data scores one of the highest in requirements.  SugarCRM has an award-winning Mobile App which is free with all editions of Sugar.  You can read more about the SugarCRM app here
Your employees are likely using Android or IOS:
Make sure your CRM solution offers an App which works well on these platforms.
Compatability Everywhere with a Cloud-Based Solution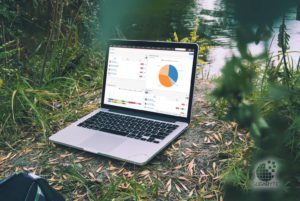 Cloud-based CRM solutions such as SugarCRM are designed to work in any web browser, on any device.  The role of the browser in 2017 is huge.  It's not simply a window to view a webpage. Today, browsers hold and cache so much data that they can become applications themselves.  Even games that would have been impressive on a console in 2015 can be played in your browser in 2017.
While a lot of CRM solutions are moving to a cloud-based platform there are some problems that come with this.  Traditionally PC-based CRM applications are not being built from the ground up as a web application, in terms of the user experience.  SugarCRM, on the other hand, was built as a web application from day 1.
Scalability to Grow Your Business
Favoured by startups, the Mac is often the choice of hardware.  In an environment with business growth and scalability is a strong focus, you'll need a CRM solution that can scale with speed and not break out a sweat.
SugarCRM is a solution that has historically been favoured by 5-employee small businesses right up to the largest CRM deployment in history with IBM deploying Sugar to 67,000 users.  SugarCRM can scale with your business.
How do you like them apples?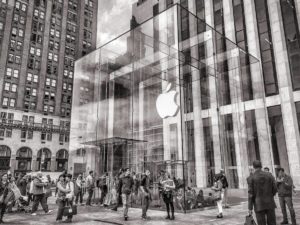 OK, that was the last reference to apple quotes.  However, there is a really easy way to find out what is the best CRM for Mac.  Just go to any Apple store and ask them what CRM solution do they use?  I'll give you a hint…. 😉
Get started with a free trial
The best way to experience the best CRM on your Mac (or Windows, we're not prejudiced!) is to give it a test drive for yourself.
SugarCRM Free Trial