The Comment Log field allows users to add messages and comments as text into a "log" that appears on record view with timestamps of when the entry was made and who the entry was made by.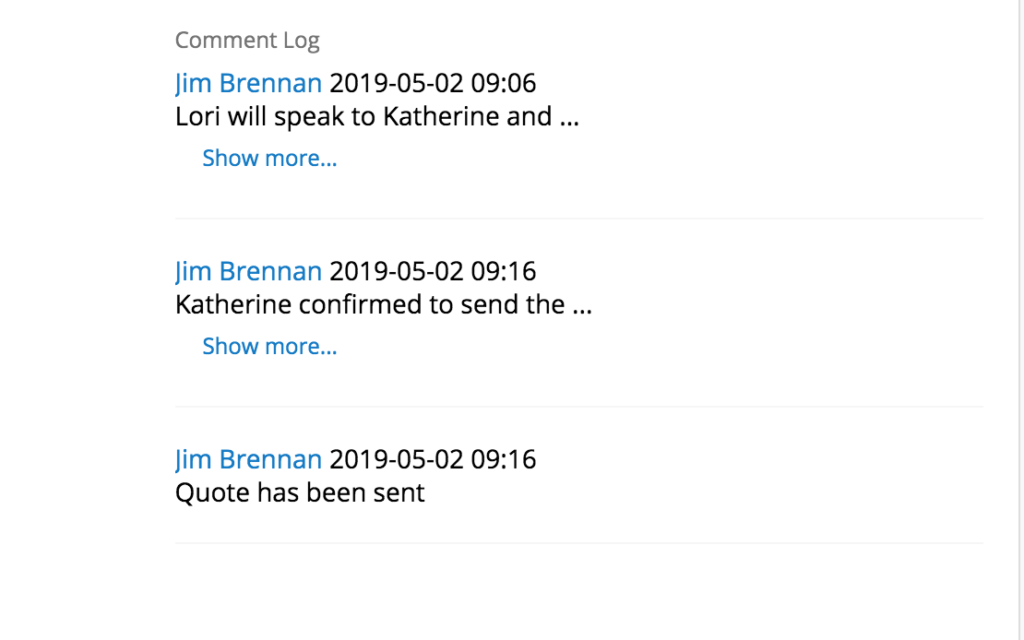 To add a Comment Log entry, the end user has to click anywhere inside the comment field while the record is in edit-mode. The user should enter a comment into the displayed TextArea field.
Once the record and thus the comment is saved, the message is appended to include the clickable link of the username that added the entry with the timestamp of when the entry was created.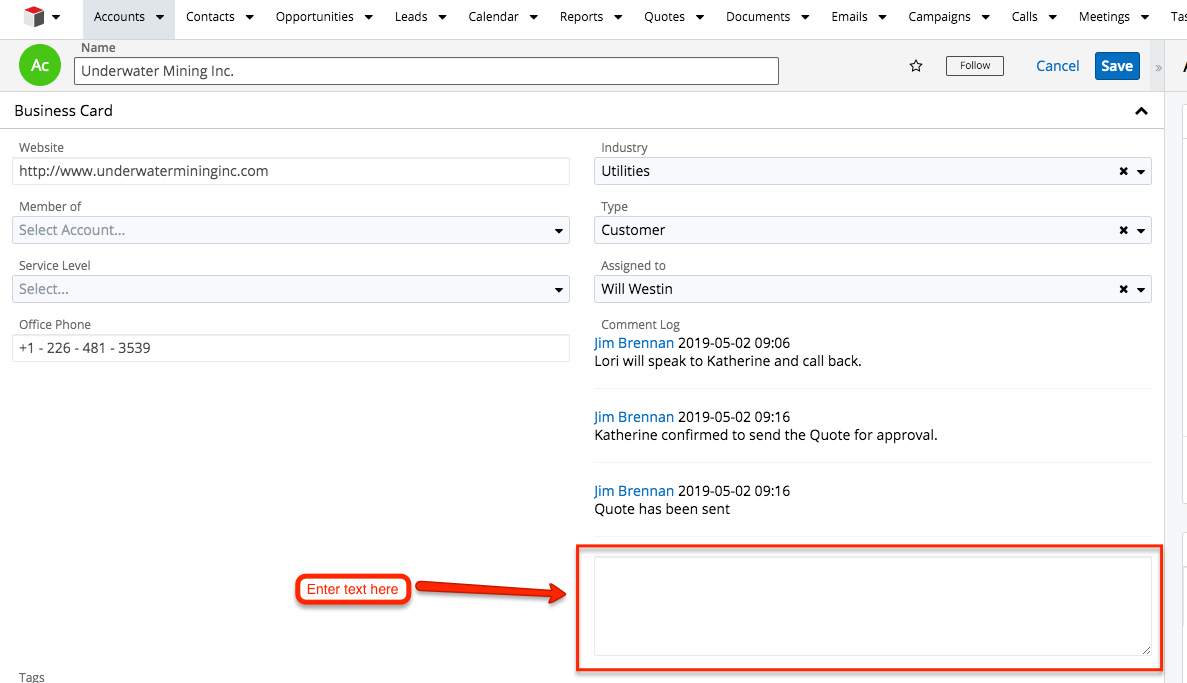 Please Note: Once a comment has been saved, it cannot be amended or deleted.
The amount of text that is displayed per entry in the Comment Log can be configured by an administrator user by navigating to Admin > System Settings > Comment Log Settings > Update the number of characters to show per comment entry > Save.
If the comment is longer than the configured default, then the comment will display a clickable "Show more…" link to expand further text.
Please Note: Comment Log fields cannot be created in Sugar. These are stock Sugar fields in various modules and can be added to the layout via Admin > Studio.
If you have any further questions about the Comment Log field, please contact us using the below button.