Content that is gated requires the viewer to give information, usually via a form, in exchange for gaining access to the content. Once you have their information you will know based on what content they wish to see what products/services they are interested in. You can then use this information to create personalised nurture campaigns where possible.
The most common mistake that is made is that users are gating far too much content, the general rule according to Act-On is that
If the information is about your products and/or services then don't gate it, this information needs to be readily available for viewers. Also, weigh up whether the content is valuable enough to gate.
If the viewer is required to fill in a form for every piece of information or for non-valuable information then they will quickly lose interest.
When deciding whether to gate content or not, you need to ask yourself the below questions:
Is the content valuable enough to gate?
Is the content available elsewhere for free?
What is the minimum amount of information needed on the form?
What are you planning to do with the information you will gather?
The below image from Act-On Software shows a tree structure that can be followed to decide if content should be gated and if it should, then what sort of form would be required.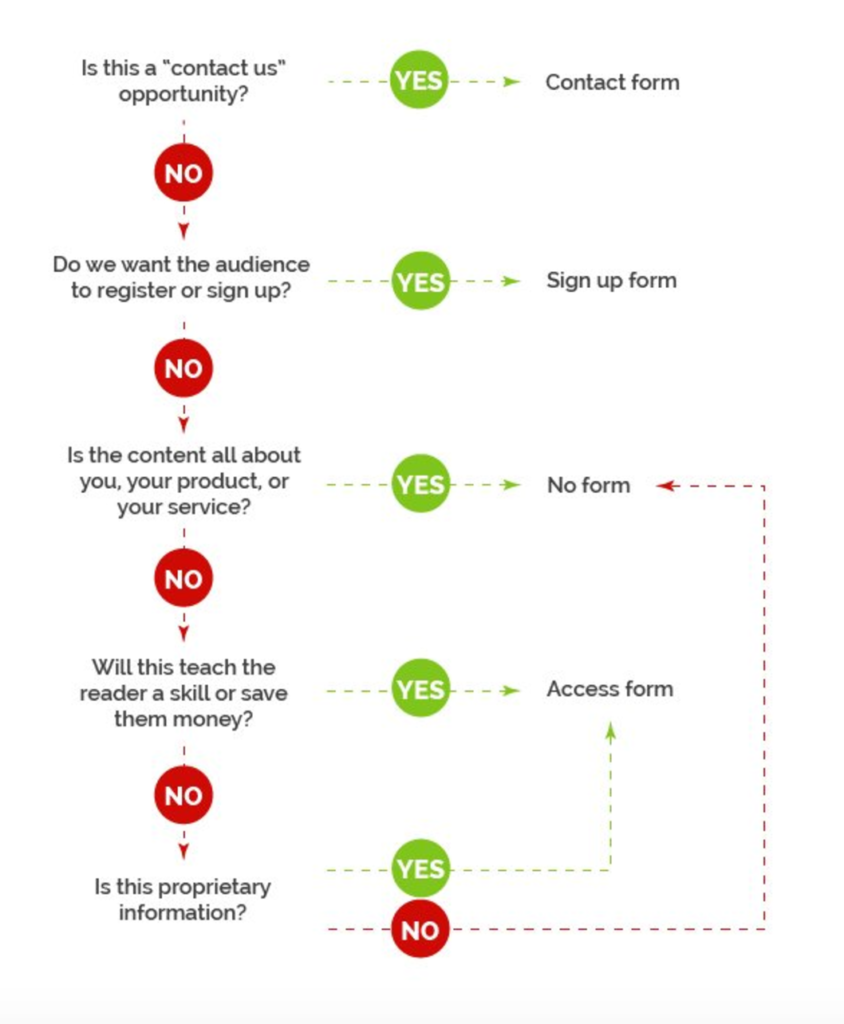 The key to gating content is to have high-quality content ready on the other side of the form. If you ensure this then the viewer will be happy to give their email address in exchange for the valuable information.