Sugars' Activity Stream allows the end user to have an easily accessible and easy to read overview of activities performed on each record, module or on the overall system.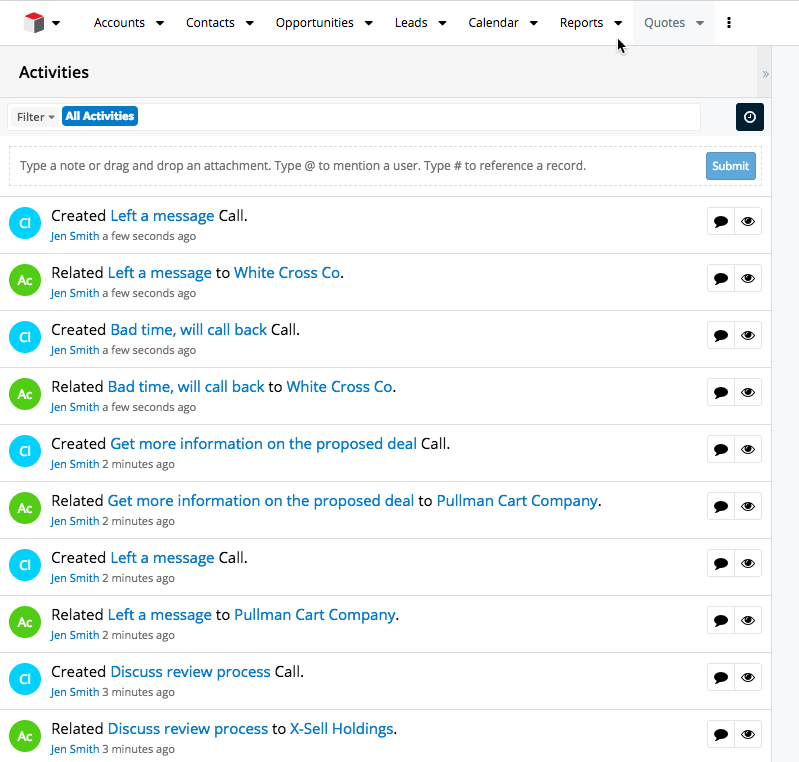 The Activity Stream can be a list of records and user posts. Sugar will automatically create a new activity post when a new record is created or linked or when audited fields are changed. This applies to all records that a user is following (records created by a user or records assigned to a user are automatically set to be followed by that user). Additionally, end users have the ability to create, comment and preview their own posts.
There are three ways in which the Activity Stream can be accessed: Home Page for all activities, List View for module specific activities and Record View for record specific activities. Each view will yield a different set of results.
Please Note: If a user is not the Assigned to or Created by user of the record, then the user must follow the record in order to view all related posts.
Home Page
The home page activity stream can be found by clicking on the dropdown arrow next to the Sugar cube and selecting 'Activities'. 
The home page Activity Stream will display all posts for all records that the end user is following.
List View
List View Activity Stream can be found by accessing List View of the desired module and selecting the clock (Activities) button.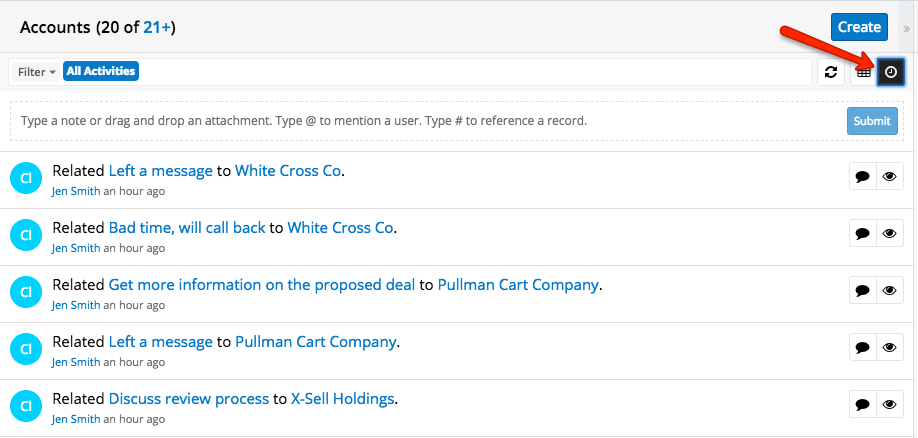 The List View Activity Stream will display all posts for records being followed in the current module.
Record View
Record View Activity Stream can be located by accessing the chosen record and selecting the clock (Activities) button above the subpanels.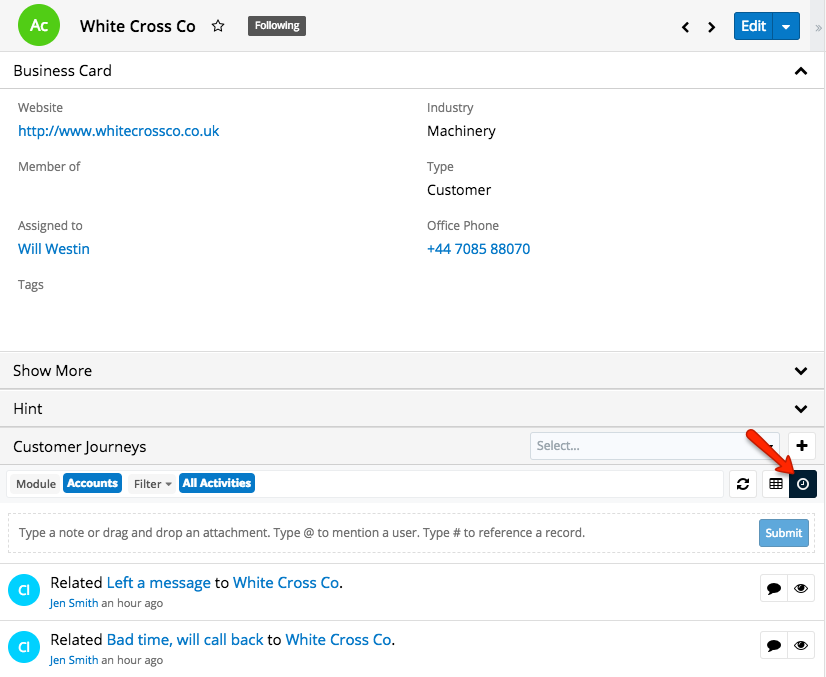 The Record View Activity Stream will show all posts related to the current selected record. Users will be able to see all posts in the records' Activity Stream even if they are not following the record.
The Activity Stream will allow users to post in a number of different ways such as writing comments or even adding in external links and images. The links and images can be added into the Activity Stream via drag and drop into the post inbox. Files saved locally can be attached to a user post.
There is also the function to mention other posts and users within a comment, this can be done by using the '@' or '#' symbol followed but the users' or records' name.
Users can comment on posts in the Activity Stream by clicking on the comment button.

The Activity Stream is a great tool that enables users to use Sugar to have conversations around data in the system and allowing them to comment on posts.