Salesforce.com is a huge company. Really huge. It has also amassed over 150,000 customers (small and large). However, there are a couple of reasons why we are seeing customers move from the obvious choice to an up and coming star in the CRM arena.
Migrating from Salesforce to most other CRM systems is not straightforward. Of course, it's designed that way. Which is why, when we have a prospect interested in switching to SugarCRM, they are often highly motivated. Thankfully, we have made the switch easy.
Two key issues are often present:
Some clients are complaining about its pricing model.
Salesforce customers see a lot of hidden costs amass during their first or second year that turns them away from renewing their contracts. For example, to have a sandbox instance (a popular request for anyone wanting a development/testing/training system) have to pay a whopping 25% extra on their already substantial licence cost (if you are not on the Ultimate £2,880 user/year edition). Enterprise customers (£1,440 user/year) only have access to a partial sandbox.
In contrast, with SugarCRM; if you're hosting the solution yourself – you can have as many full sandbox systems as you want. If you're hosted with Sugabyte – you can have up to three full sandboxes for a small fraction of the Salesforce cost. If you're hosted with SugarCRM using the Enterprise Edition you can have two full sandboxes at no extra cost. Those on the less popular Professional Edition of Sugar will have to pay around £2000.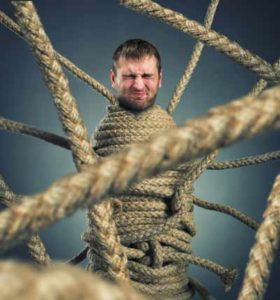 There are many other hidden costs detailed in Salesforce's 53 page 'quick reference' limitation PDF. Where there is a limit, there is a price for going over. For example, if you exceed your storage allowance there is a fee of $3000/GB per year. Yes, for every GB.
If you have ever been involved in pricing a CRM implementation with Salesforce, you will know its no easy task. Comments from existing and prospect customers centre around the website pricing for the hidden costs being ambiguous, confusing, difficult to calculate and therefore often inconclusive.
Salesforce isn't doing a good enough job integrating its marketing product.
Following Salesforce's acquisition of ExactTarget for $2.3Billion in 2013, it's had a tough job up-selling the marketing solution to its Sales Cloud and Service Cloud customers. The main reason for the slow uptake is that it isn't fully integrated into their core Sales and Service products.
One of the biggest benefits of having a marketing system that is fully integrated into the CRM is giving sales representatives a detailed insight into the interactions that a prospect/customer has had on your website and various social / marketing channels. It seems like Salesforce just isn't there yet.
Other customer comments on the Marketing Cloud solution include: "It takes *a lot* of steps to send out an email. Sometimes an inordinate amount. It still is that way."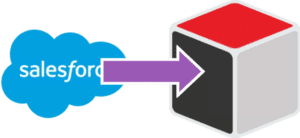 If you use Salesforce today or are considering a new CRM system – please talk to Sugabyte. We operate globally as an implementation partner and our solution: SugarCRM has no hidden costs, limitations built-in to make you pay more and is winning awards left, right and centre against the mainstream vendors.