Sugar Winter '19 is now live and available for all customers hosted in the Sugar Cloud environment. Winter '19 is the next step in the core Sugar Cloud update (New Sugar Release Process), providing accelerated delivery of new innovations for Cloud customers, as well as heightened levels of predictability for Sugar updates.
Sugar Winter '19 will significantly benefit customers running in the Sugar Cloud environment through the major features introduced in this release, detailed below:
Comment Log
The Comment Log field, a shared log of messages, comments, or other text, has been added to the Bugs and Cases modules and is available to be added by administrators to other modules. This new feature enables users to foster collaboration and provide a time-stamped record within Sugar so that everyone is on the same page. With the comments log, important customer information doesn't get lost in email or side conversation, but rather right in the context of the Sugar record.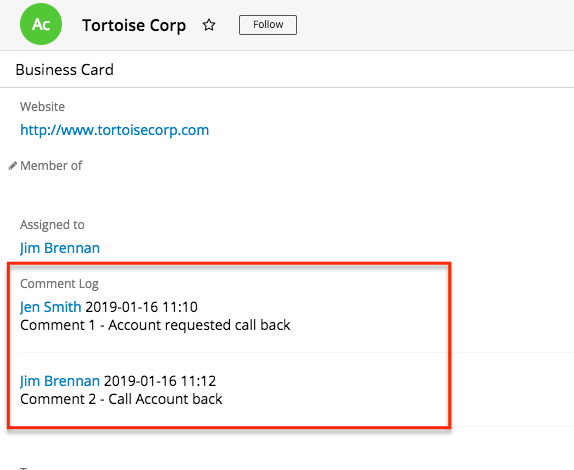 Exporting Reports
Sugar has expanded capabilities for all report types to export to CSV, thus allowing users to extract data from reports to use for gathering deeper insights.

Product Catalog Updates
Product Catalog Quick Picks Dashlet
The Product Catalog Quick Picks dashlet allows users to access products that are recently used or marked as favourites and add them as line items on Opportunities and Quotes, giving users quick access to the products they use the most.
Favouriting Product Catalog Records
Product Catalog records can now be marked as favourites via the Product Catalog list view/record view, Product Catalog dashlet, or Product Catalog Quick Picks dashlet.
Reporting on Product Catalog
The Product Catalog module is now available to use in reports to give users a better picture of products within Sugar.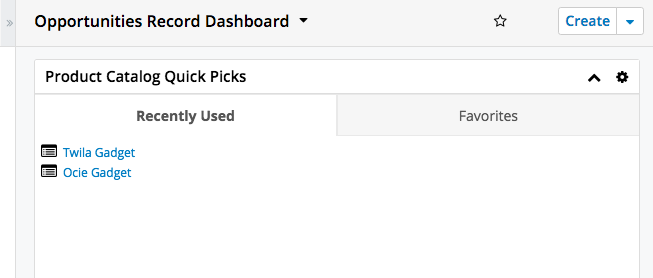 Quoted Line Item Currency
Users now have the ability to change the line items currency when creating or editing Quotes.

Advanced Workflow Updates
Process Validation
The enhanced Process Validator lets users validate Advanced Workflow process definition designs on import and on an as-needed basis. The validation job detects configuration errors as well as sequencing mistakes.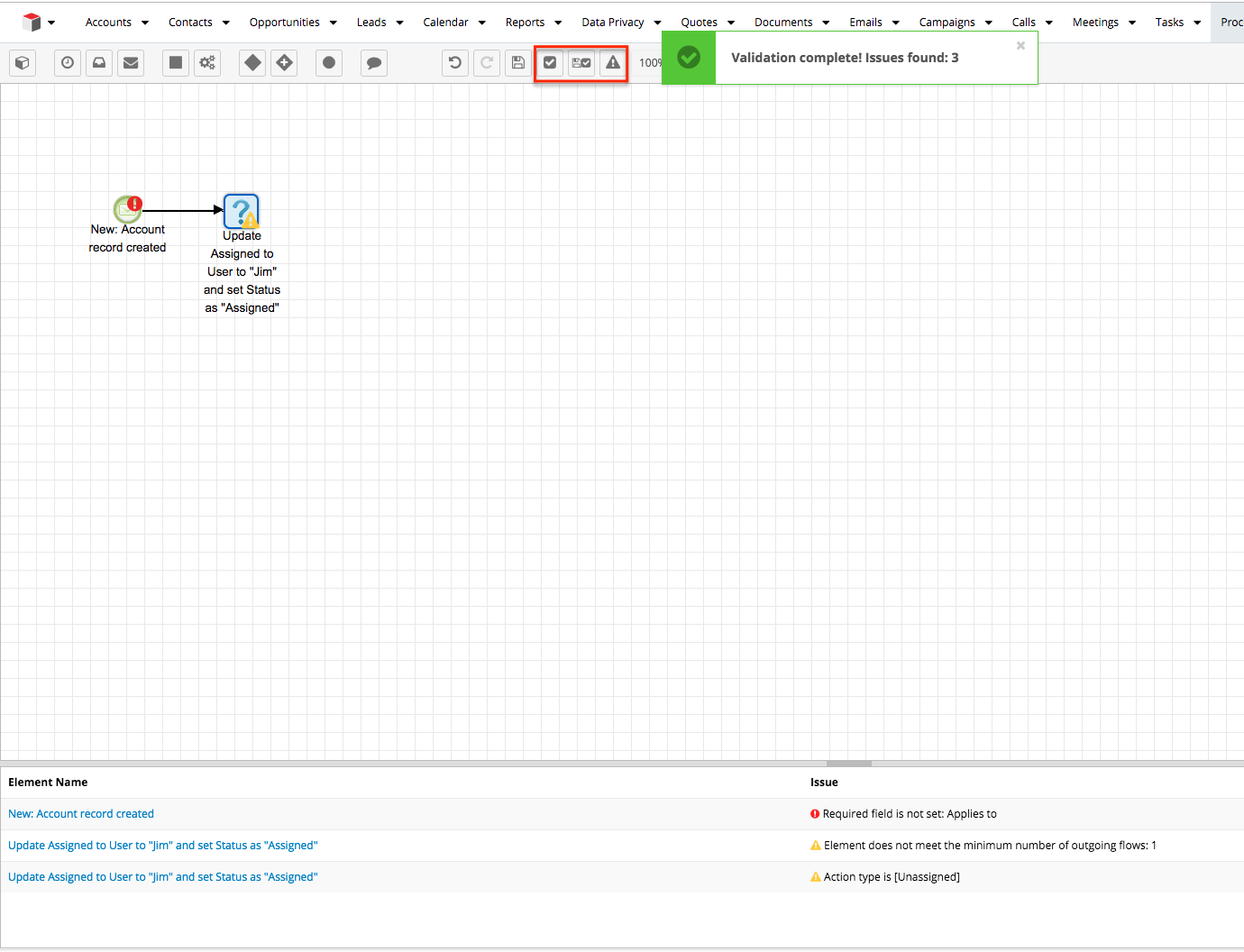 Admin Configuration
Process auto-save and auto-validate options have been added to Sugars System Settings page in a new panel labelled "Advanced Workflow". This is also where users will find the Error Number of Cycles setting, which has been relocated in this version.
Process Email Template To/From Variables
The fields selector tool now lets users insert the current (i.e "Changes to") and the old (i.e. "Changes from") values of a changed field into process email templates.
Multi-Layer Module Relationships
Add Related Record
Create a new Sugar record and relate it to the target Sugar record or to a record related to the target module.
Change Fields
Change the value of one or more fields on the target record, on records related to the target record, or on records related to that related record.
This release also includes additional fixes to issues in previous releases of Sugar, detailed in the Ultimate, Enterprise and Professional Release Notes.
Please review the release notes using the following links and the Knowledgebase article, "What to Expect When Upgrading to 8.3", to learn more about the new features available, as well as a variety of fixes to address bugs identified in prior releases.
Customers hosted in the Sugar Cloud environment will receive further communication regarding their automatic upgrades shortly per the Sugar Cloud Policy Guide – Upgrade Policy. Additional information about best practices for upgrades in the Sugar Cloud environment can be found in Webinar: Sugar Cloud Upgrade Best Practices [Recording]. Please visit the Supported Platforms page for a complete list of supported browsers and other platform information.