Sugar Summer '19 has been released and is now available for all Sugar cloud customers.
The Summer '19 release changes the game by introducing Sugar's robust suite of customer experience solutions empowering your marketing, sales and services teams to collaborate across the entire customer lifecycle for more meaningful, memorable experiences. Learn more about the first intelligent, no-touch customer experience (CX) platform and how to exceed expectations and create customers for life.
This release represents the next step in the SugarCRM quarterly feature model, providing accelerated delivery of new innovations for Sugar Cloud Customers, as well as greater predictability for Sugar updates for on-site customers.
Summer '19 will significantly benefit customers running in the cloud environment with the following feature updates:
All Users
A new field on user records, License Type, allows administrators to grant each user access to one or more products including SugarCRM's new offerings, Sugar Sell and Sugar Serve.
For Cases, Tasks and Opportunities a new view has been added, Tile View, that displays records as tiles in an interactive, drag-and-drop interface (available in Sell, Serve, Enterprise and Ultimate editions)
The Emails list view can now be filtered using the From, To, Cc, Bcc and Direction fields.
Custom filters applied to List View dashlets are now shared with all members of the associated team(s) that have access to the shared dashboard.
The Comment Log field has been enhanced with the following functionality:

URLs in the Comment Log entries are now clickable and will open the link in a new tab
Users can now insert a link to a Sugar record in the form of a clickable pill in the Comment Log entries.
Users can now be tagged in Comment Log entries, which causes the tagged user to receive a notification in Sugar.

The new Date Resolved field on the Cases module captures the date and time each case is resolved.
SugarBPM has been enhanced with the following functionality:

The Emails module is now available as a target module when creating process definitions in SugarBPM.
A "From" user can now be configured in SugarBPM's Send Message events so that emails sent from processes have a more personalised sender
(SugarBPM is available in Sell, Serve, Enterprise and Ultimate editions)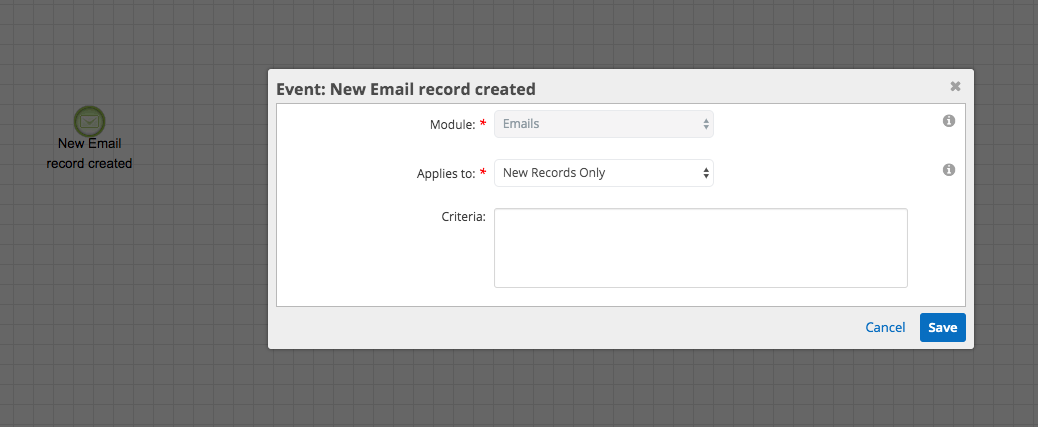 The new SugarCloud Insights page allows administrators to easily monitor their instance's database and file system storage usage, license usage, as well as gain access to PHP error logs and access logs.
The Activity Stream Purger Scheduler has been added and can be enabled to prune activity stream records that are older than 6 months from the activities table.
Sugar now supports TLS encryption for LDAP single sign-on.
Sugar Serve Users
Sugar Sell Users
Please visit the Supported Platforms page for a complete list of supported browsers and other platform information.
Additional Documentation & Release Notes
Please review Sugars release notes for the new versions using the following links and the Knowledge Base article "What to Expect When Upgrading to 9.1" to learn more about the new features available, as well as the additional fixes to address issues identified in prior releases: