I'm a huge fan of supercars but hold no allegiance to a particular brand – Porsche, Ferrari, Lamborghini, Bugatti and McLaren all make some of the most jaw-dropping, mind-bending performance road cars today.
McLaren, in particular, has experienced tremendous growth in car sales over the past 12 years.  In 2018, McLaren sales increased by 44% to 4,806 cars delivered worldwide. The brand is now retailed in 32 markets with the USA the largest.
Famous owners include Ralph Lauren (who owns three), Rowan Atkinson (Mr. Bean), Jay Leno and Elon Musk.
With fast growth comes pain, which is to be expected.  Reports are coming out indicating that the quality and reliability is not where a £200,000 car should be.  But more importantly – the customer experience is worrying.
Leveraging their legendary motorsport history, McLaren had won half the battle with brand recognition.  The credibility that comes with that McLaren is fast diminishing now.
As a fan of several 'YouTubers' who own and review cars most of us only dream about – I'm exposed to the reality of what it looks like to be an owner of one of these cars. YouTube is now pulling in over 1.8 billion users every month — and that's just the people who are logged in, so I'm not alone.
The video which probably cost McLaren millions
I recently watched a 'plea for help' from one YouTuber, Phil Dixon (whose channel is called MoreThanCars ) and his story made shockwaves for McLaren.
Please, please, for god sake – do not buy a McLaren
Phil urges potential new customers
His video reveals the real truth about his 720s McLaren supercar – it has worked for 26 days out of 7 months of ownership.  But that's not what's most surprising. With his car back at McLaren, Phil attempted to contact them to discuss the car.  His failed attempts: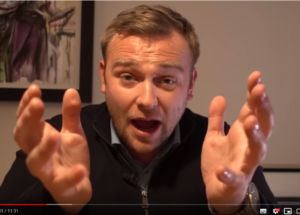 Telephone calls
Dealership visit (who attempted to contact McLaren)
Senior management visit at a motor show
Emails from a McLaren forum to UK managing directors
The video (now seen by 78,000+ viewers) is extremely damaging to McLaren as it echos similar sentiments from other owners experiences.
What's the problem at McLaren?
My take is that the company has grown too fast and the systems which manage customers has not caught up to date. With several attempts through various channels just to get McLaren to speak with their customer – it's likely that these systems are working in silos and not a single one is working effectively.
Their internal communication must be dreadful
Phil trying to fathom what could be going wrong at the company.
McLaren has their 'eye off the ball' on customer experience and it could cost them dearly.
How would Sugabyte solve this?
With 7 years in delivering solutions to counter-act the very problem on display, the answer is clear.  They need an effective CRM (Customer Relationship Management) like SugarCRM.
With SugarCRM, we would integrate all interaction channels into that single location. There would be a single 360-view of the customer showing every telephone call, email, tweet, SMS, meeting, webpage visit and social interaction that this customer ever had with McLaren.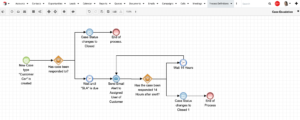 But, more importantly, we would leverage a workflow engine inside SugarCRM to ensure 'nothing falls through the cracks' and processes for engagement are intuitive for the workforce and easy to set up in the first place.
If McLaren was using SugarCRM then when Mr Dixon spoke to a couple of senior people at the Geneva Motor Show – they would have opened up the SugarCRM Mobile app on their phone – created a planned call for someone back in the UK to phone the customer. The video would never have happened.

What happened since?
Phil has uploaded an update video since, claiming that the video worked…..he got their attention.  He did eventually get a call-back and they bought his car back. But at what cost to McLaren's brand?  This could have been avoided.
What about you?
Companies that put the customer at the centre will pull through the next slow-down, and edge above their competitors. A solution like Sugar doesn't break the bank either – starting from £32/user/month.
Everyone wants to build great customer relationships while growing the business. If you want your company to work with an effective CRM, you should speak to us.