The Sugar Mobile App is designed to allow users to easily access and update their CRM while being out and about. One of the functionalities of the Mobile App that is particularly useful is that not only can users use the click-to-dial function to call contacts directly from the Sugar App, but also that Sugar prompts users to log the call that they have made.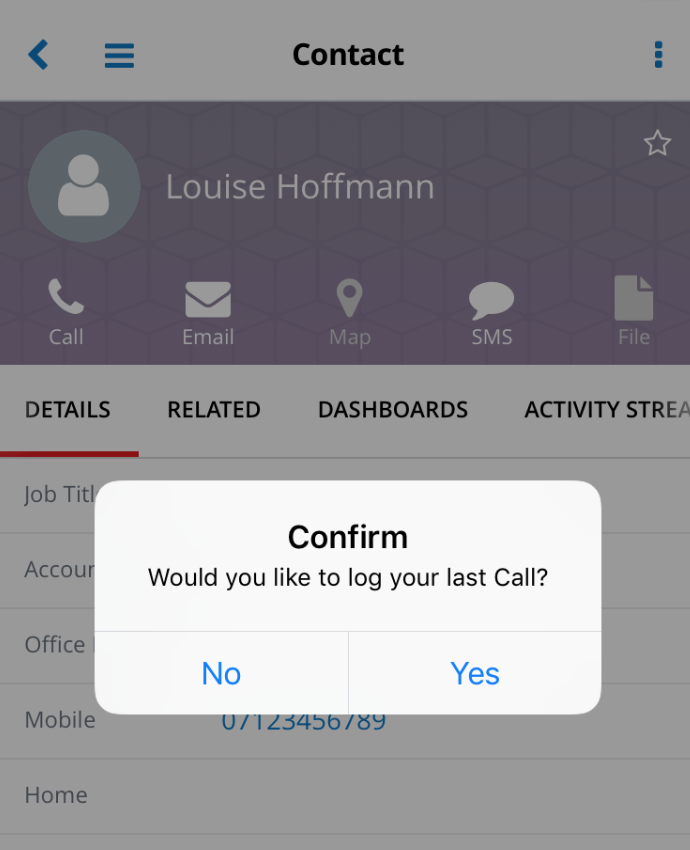 If the user selects "Yes" at this stage, a new Call record will be displayed in edit mode, already related to the correct Contact, the subject line will default to "Call with [Contact Name]". The Start Date/Time and End Date/Time will default to the time that the call was made and completed and the Status will default to Held, meaning minimal input is required from the user in order to log this Call record.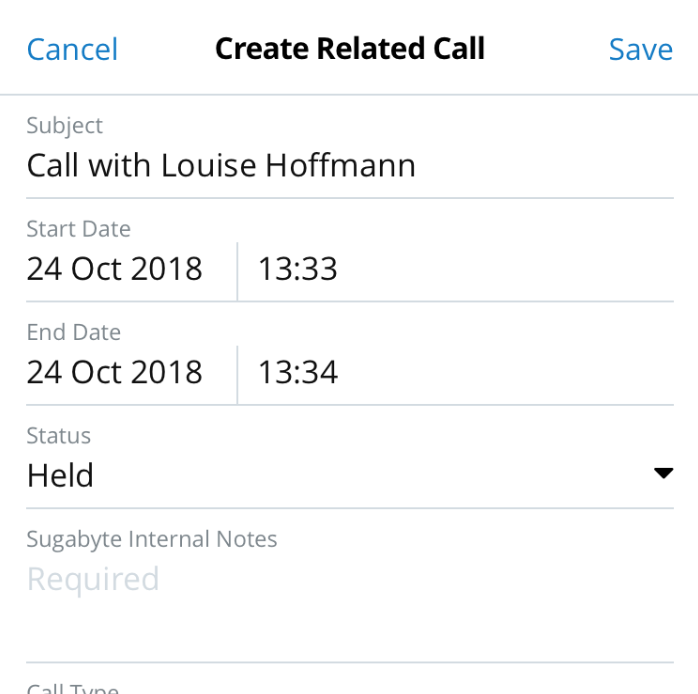 To make logging this Call record even easier, the user can use the speech-to-text function within the Notes TextArea field in order to log their call notes and then "Save" once complete.
Sugar is designed with the user in mind and to make their day to day tasks of logging Calls to be as simple and straightforward as possible. Therefore, logging Calls via the Mobile App is made as easy as possible to ensure that users do log their Calls and comments to keep the data in Sugar up to date.
If you would like to learn more about the Sugar Mobile App, contact us with any questions using the below link: