Sugar Fall '18 is now live and available for all customers hosted in the Sugar cloud environment. Fall '18 is the next step in the Sugar Cloud updates, providing accelerated delivery of new innovations for cloud customers, as well as heightened levels of predictability for Sugar updates.
Sugar Fall '18 will significantly benefit customers running in the Sugar cloud environment. In the following video, SugarCRM Cheif Marketing Officer and Co-Founder, Clint Oram, highlights the major features of this release. More details on all of the exciting Fall '18 updates are explained after the video.
Quotes Module User Interface Configuration
Administrators can configure the available fields and their order for quotes worksheets, generating clear, comprehensive and accurate quotes for prospects and customers.
Data Visualisation in Reports
In addition to the familiar stacked-style horizontal and vertical bar charts in Sugar, users may now select grouped vertical bar and grouped horizontal bar charts as new options for visualising reports, providing easier data analysis.
Revenue Line Items in Preferred Currencies
Users now have the ability to add revenue line items from the product catalog using their preferred currency instead of the product catalog item's currency by enabling the Create Revenue Line Items in Preferred Currency option in their user profile.
Advanced Workflow Recipient Lists
The recipient list for Advanced workflow process email templates may include email addresses from any module related to the target record as well as recipients related to the related modules, enabling you to reach a wider more selective set of recipients.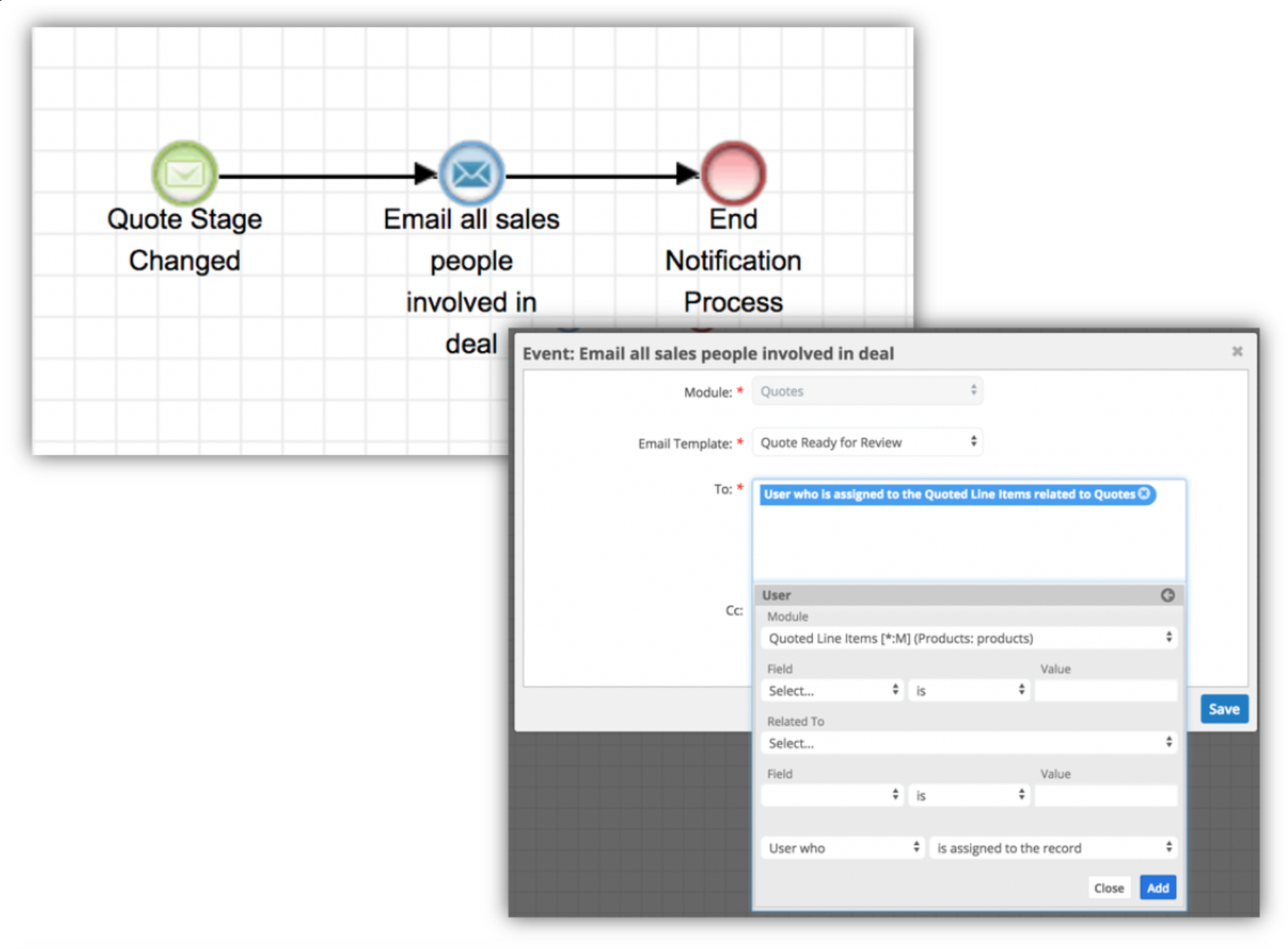 This release also includes additional fixes to issues in previous releases of Sugar, detailed in the Ulitmate, Enterprise and Professional Release Notes.
Please review the release notes using the following links and the Knowledge Base Article "What to Expect When Upgrading to 8.2", to learn more about the new features available, as well as the variety of fixes to address bugs identified in prior releases:
Customers hosted in the Sugar cloud environment will receive further communication regarding their automatic upgrades shortly per the Sugar Cloud Policy Guide – Upgrade Policy. Additional Information about best practices for upgrades in the Sugar cloud environment can be found in Webinar: Sugar Cloud Upgrade Best Practices [Recording].
Please visit the Supported Platforms page for a complete list of supported browsers and other platform information.