Record view for every module in Sugar is the main data source, therefore, it's important to keep this view organised and easy to navigate enabling users to find the information required quickly and easily. One way to keep this view organised and logical is to use tabs to group information together.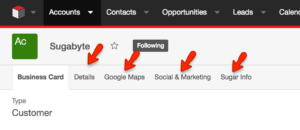 To create a tab within record view, admin users will need to navigate to the desired module via studio and drag and drop a 'New Panel' where the tab should be and save the layout.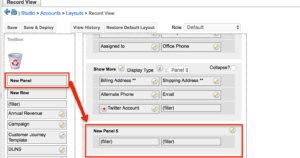 Once the layout is saved you will see on the newly created panel that a new 'Display Type' dropdown appears, this should be updated with the value 'Tab'.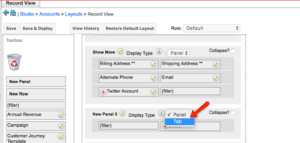 To rename the tab, click on the pencil icon next to the current tab name and update as required, once complete select save.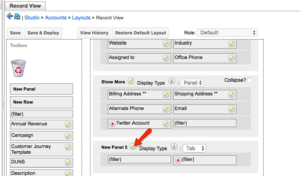 The tab is then ready to be configured to show all relevant fields, to do this add in new rows as required and drag and drop all fields that should display on the tab and once complete select 'Save and Deploy'. When you navigate to the record view for that module you will see the newly created tab.
Please Note: Panels can display within a tab, for example, the Business Card can be a tab and the Show More section can be a panel within the tab. All created panels listed underneath a 'Tab' display type will be shown underneath that tab until the next 'Tab' display type is reached.