A lot of hard work has gone into getting your SugarCRM system up and running.  Now ready for launch, you need to ensure that your employees will use the system effectively. CRM User adoption is one of the most common challenges that companies face.  There is only one chance to get this right, and if you don't, the project has the potential to fail.
The main cause of project failure is when users are thrown in at the deep end, they see the CRM system with all of its new features and it's overwhelming. With little configuration and all features enabled, SugarCRM (and many others) could intimidate employees not yet used to working with the tool.  If the option is available, we recommend introducing features and functions to the users gradually as opposed to a "Big Bang" approach.  This allows users to confidently grasp the different way of working and adopt CRM-involved processes on a priority-based, phased roll-out.
The four mottos we support are:
Involve users during the design (this gives end users a sense of 'ownership' and promotes 'Sugar Super Users' who will help spread positive words about the new solution)
Keep it simple   (If you have introduced 'too much' functionality or not made the processes inside the CRM easy – nobody will want to use it)
Invest in training users (Often the training strategy is ill-advised or underfunded)
Reward users for use or effectiveness (this can be done with the introduction of gamification)
User adoption can be about affinity.
In order to manage this effectively, end users should be involved in the process from the design phase. Users will no doubt have fear or uncertainty, however by making the unknown become the known, this fear can be limited.   Involve them in the selection process and the system design.  The sense of ownership and being involved in the project will boost the affinity towards the new system.
When demonstrating the proposed system, ask end-users for feedback and where appropriate implement their suggestions. This can reduce any uncertainty, clarify misunderstandings and promote support where needed. During the design phase, have regular 'drop-in' sessions available for employees to voice concerns, request features and review the design.
 From a training perspective
We can all expect users not to absorb everything they need to know in a single training day.  To boost knowledge throughout the first sensitive weeks and months, you could consider holding regular webinars where key training topics are demonstrated and a healthy amount of time is spent on Q&A.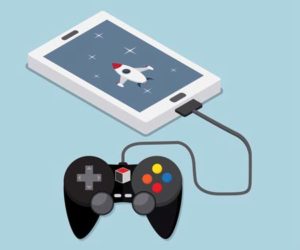 Our main priority with all of our customers is to make sure that system users REALLY gain value in using Sugar.  There are a number of short-term benefits and longer term ones too that we aim to deliver.  Gamification, however, is a great way of incentivising CRM system usage.  Gamification for us always has a lower priority than pure 'individual and business value', but for customers who really want to make sure they check every box in the "Maximum CRM User Adoption Checklist" – this is effective.  Dependant on your organisation, you may want to consider prizes or rewards for CRM users hitting certain benchmarks for data accuracy or completeness.  Or simply the number of sales calls logged.  Gamification can add a level of 'fun' to the daily activities by having dashlets built into Sugar detailing who is winning.  We have a couple of customers who display a leaderboard screen in the office – with great feedback too.
Above all else, if you consider the two biggest factors:  Sufficient Training & Ease of Use, you will have a great chance at a highly adopted project.
If you are already a SugarCRM user and would like to learn more about our training refresher courses, email [email protected]