Sugar have scrapped their previously used season-based product release naming convention and replaced it with an easier format for customers worldwide to follow and understand moving forward.
Until now, SugarCRM have stuck to season-based naming of their quarterly product releases (winter, Spring, Summer and Fall).
Why the change?
Sugar have successfully grown into a global offering with customers in 6 continents, 26 languages and 120 countries leveraging Sugar products. Sugars release naming style must adhere to Sugar users worldwide. In order to offer clarity to customers worldwide, Sugar have adopted a new release naming convention moving forward and scrapped their former seasonal naming style all-together.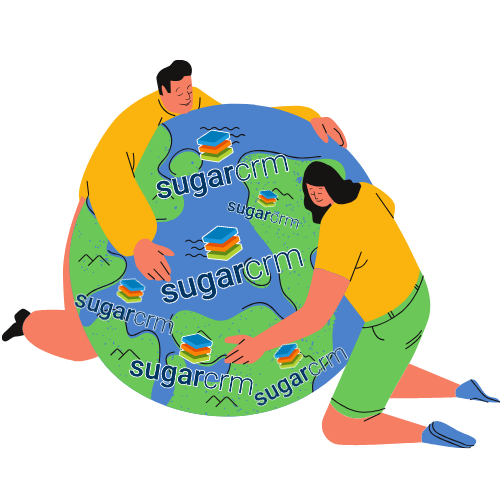 Product release naming change
Beginning with Sugars upcoming quarterly release due early next week. Customers will notice a new naming convention based on calendar quarters. For example, the release due next week will be named the Sugar Q2 2020 (10.0) Release (Instead of 'The Sugar Spring '20 Release')
In line with Sugars new naming scheme, the next four releases our customers can expect will be named as follows:
Sugar Q2 2020 (10.0) Release – April 2020

Sugar Q3 2020 (10.1) Release – July 2020

Sugar Q4 2020 (10.2) Release – Oct 2020

Sugar Q1 2021 (10.3) Release – Jan 2021
Has anything else changed?
Other than the change of naming convention. Sugar have kept their release methodology the same as usual. This means customers can still expect the same level of regular innovation and product releases from Sugar. The only change is the name of the product release. All other aspects of Sugars future releases will remain unchanged.
SugarCloud users will still receive their normal quarterly releases and users leveraging on-premise instances of Sugar will still receive their usual annual releases. Nothing will change in terms of feature enhancements or the timeline of Sugars Roadmap of scheduled releases.
Concluding thoughts
We hope this has delivered some clarity to Sugars somewhat long awaited release naming change. This change will make it easier for customers worldwide to track and stay informed on new product releases. Users specifically in the southern hemisphere no longer need to translate seasons around the world to stay up to date with Sugars future product releases.
Keep an eye out for our post on Sugars Q2 2020 (10.0) Release due next week, where we bring you up to speed on all the new features, fixes and enhancements included in the latest version of SugarCRM. 
If you have any questions regarding your version of SugarCRM or anything else for that matter, please don't hesitate to get in contact with us and we will more than happy to help!