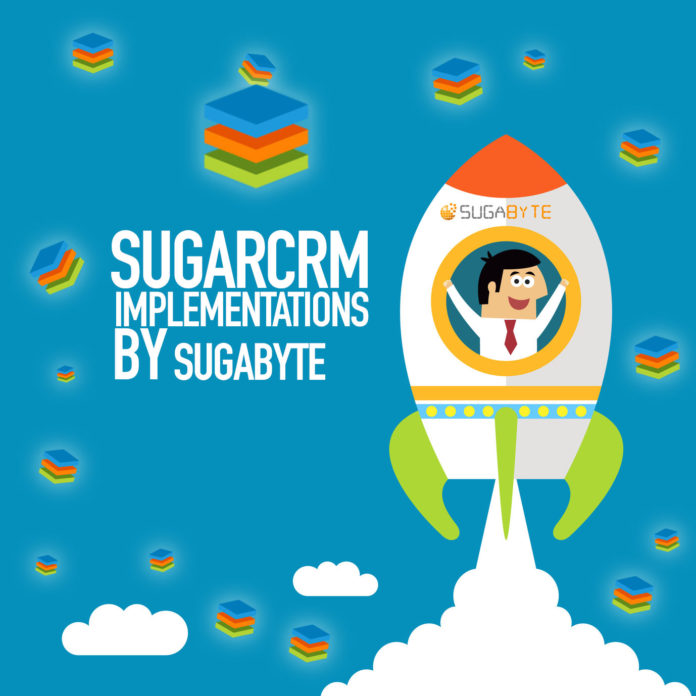 Where SugarCRM develop the core software and support you from a technical perspective – Sugabyte is a global delivery partner.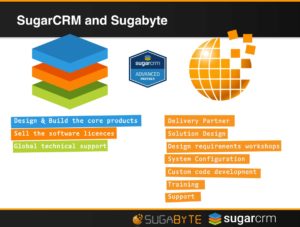 Sugabyte offers the full spectrum of services such as:
Solution Design and Consulting
SugarCRM Configuration
SugarCRM Code-Level Customisation
SugarCRM Training
SugarCRM Hosting
SugarCRM Support
Act-On Marketing Automation Solution Design
Our team of highly skilled professionals will work with you to define, customise, and support your CRM project.
Having implemented over 250+ successful SugarCRM implementations in the UK, we have a wealth of experience for you to exploit.
We don't offer other CRM systems.  We don't offer general I.T support.  We don't offer websites.  However, we are purely focused on new implementations of Sugar and supporting our existing customer base.
What does a typical implementation look like?
Defining Your Requirements
The project usually starts with our Requirements Workshops. Here we define your requirements at both a macro-level, making sure we are in sync with your business objectives. And then right down to a micro-level, creating the blueprint for fields, layouts, workflows and reports. You can read more about our Requirements Workshops here.
System Configuration
After your blueprint for your Sugar design has been defined, we then move into the build phase. We typically start with the system configuration then work on the data import/migration.
Code-level Customisations
20% of our customers require some code-level customisations to make Sugar do something really special or perhaps integrate with another system. Our in-house team of SugarCRM certified developers work in tandem with the configuration effort to achieve milestones set out in the project plan.
User Acceptance Testing
Most projects involve some element of User Acceptance Testing to ensure we have achieved what was set-out initially and identify tweaks and changes that will be performed before the system is live.
User Training
Prior to the 'Launch' date, the administration training will commence.  The administrator training will cover everything your 'Sugar Super Users' will need to know to continue to make tweaks and changes to the design of your system.  This ensures that you can 'stand on your own two feet' with the administration side.  Then, general user training to the wider group will commence.
We Support You
After going live with Sugar, Sugabyte will be on-call to support you.  Both from a technical perspective, and a consultative/training perspective. You can think of Sugabyte as an extension of your own team, the 'CRM Department'.
Why should you use us?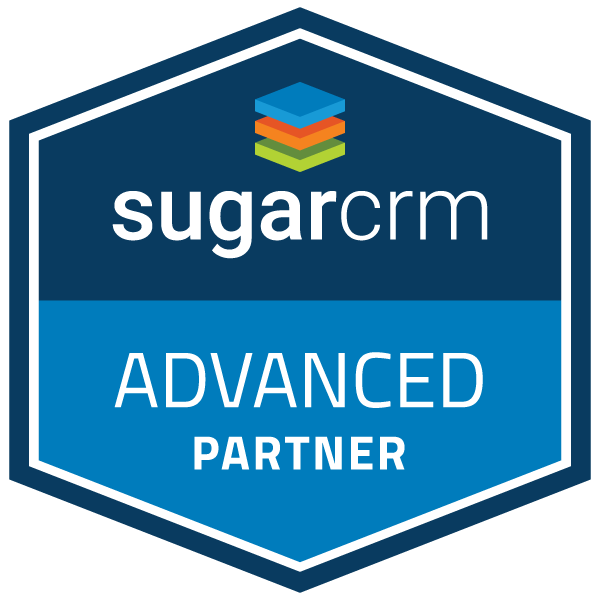 We are an award-winning Global Delivery Partner, trusted and certified by SugarCRM.  Being solely-focused on SugarCRM (and SugarCRM related products, such as Act-On) strengthens our approach to providing solutions that make a difference to your business. As a privately owned business, we are experiencing steady growth as we provide solutions that make our customers successful.
We're excited to hear about your project, and look forward to speaking with you: