SugarCRM is constantly improving the system to enhance the end user experience and to make the system even more user-friendly and efficient. One of the additions Sugar has made is the ability to edit the Preview pane from a module's List View.
To enable edit view within your preview pane you must first go to the Admin panel.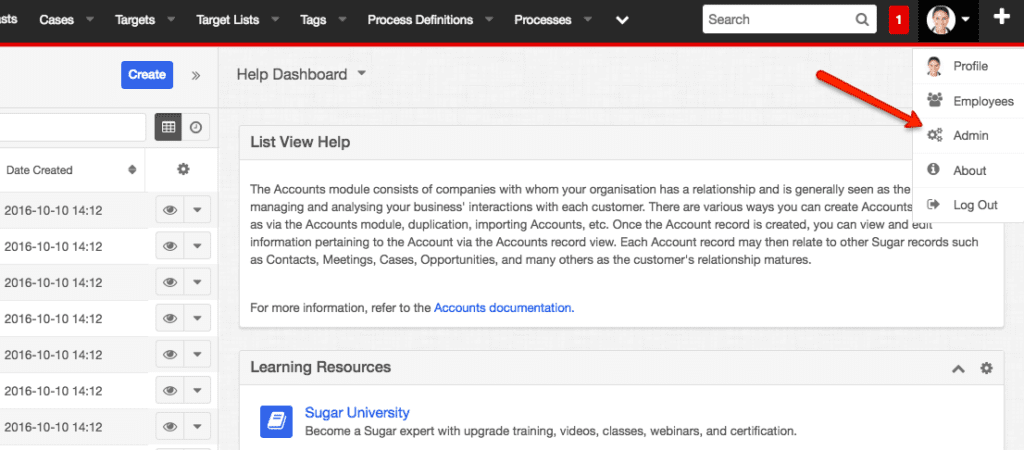 Then select System Settings.

From there you will be able to enable edit in the Preview pane.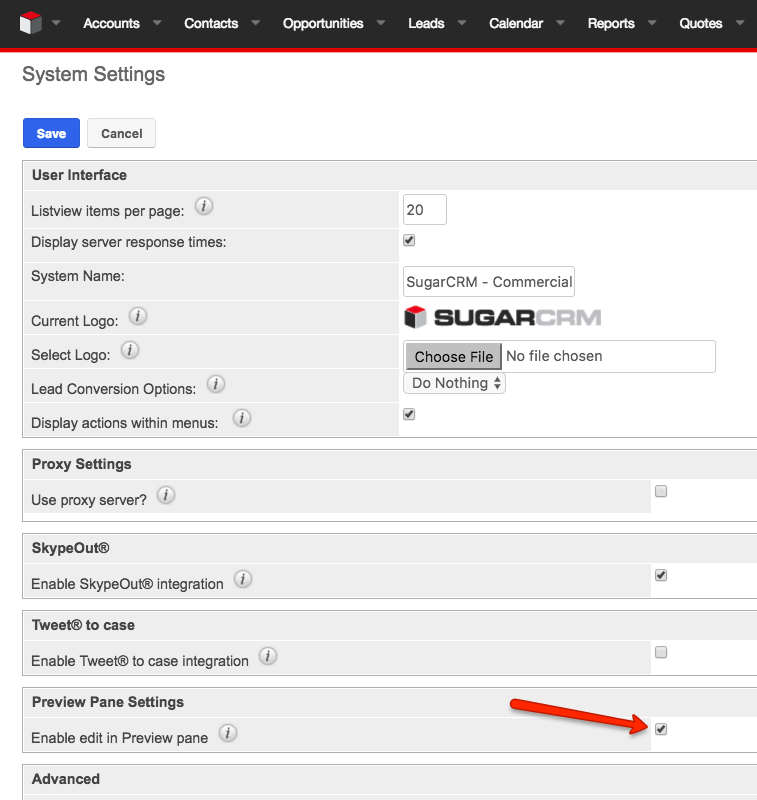 Once you have enabled this you can then navigate to List View of a module (this will not work for Legacy modules such as Reports, Quotes and Documents) and select the eye symbol to preview the record.

From here you are shown the Preview pane on the right-hand side of the screen. You can then select the pencil icon to open the record up for editing.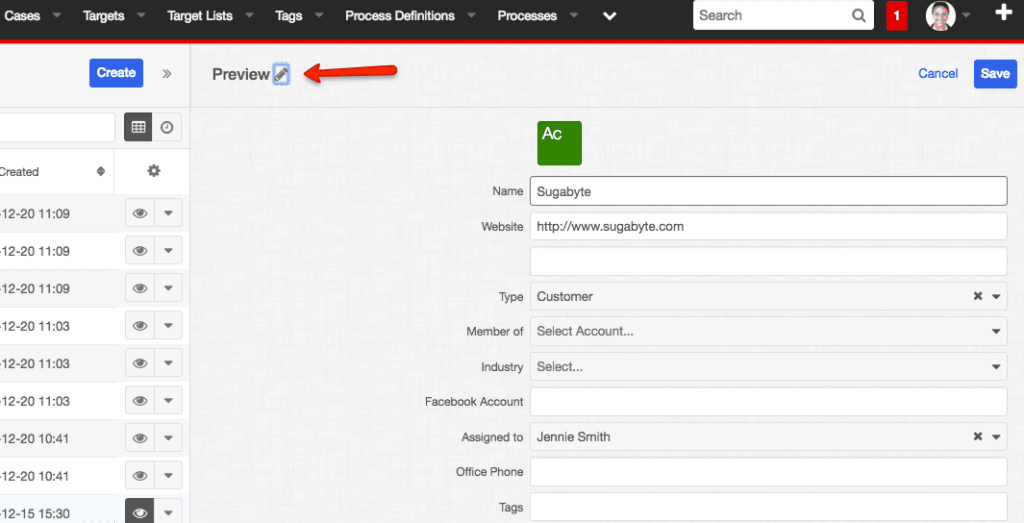 This allows you to see and edit all information from that record without having to navigate away from List View.
The Preview pane captures all tabs and panels that are shown in Record View. If you want to change the fields displayed in the Preview pane, you have to change the Record View layout in Studio.
This tool can be very useful if you need to make a quick amendment but do not want to navigate away from the List View of the module that you are in.
If you would like to learn more about our consulting support for existing SugarCRM customers, please email [email protected]