Did you know that 63% of companies that are outgrowing their competitors are using marketing automation?
Marketing Automation tools such as Act-On help your business to grow.
The user-friendly platform puts powerful marketing tools at your fingertips. The value that marketing automation could bring to your business is not only in regards to increasing the efficiency of the marketing department but also saves costs and boosts profitability.
Much of today's buying and selling, along with the majority of the buyer's journey, is conducted online. By using marketing automation, companies are given the infrastructure and tools to take full advantage of cross-channel digital marketing and they can do it at a scale that matches the changes in business growth, budgets and resources.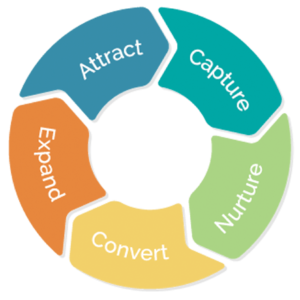 There are two main myths when it comes to marketing automation:
In order for the marketing automation tool to increase business sales, it needs to be set up and managed effectively. If the tool remains well maintained and is set out to follow marketing trends, then it will aid to increase sales for new and repeat customers.
Just by having, the marketing automation will automatically increase business sales without any effort.
The business has a CRM tool and does not require a marketing automation tool.
In order to succeed it is recommended that a company has both a Marketing Automation system and a CRM system in place as when the two systems are integrated they complement each other to form a powerful sales and marketing toolset that is rich in features and capabilities.
Act-On delivers precisely that solution.
Marketing Automation tools such as Act-On offer the simplicity of a single platform, integrations with multiple business critical tools, quick implementation and cloud-based economics.
To learn more about why you should invest in marketing automation, check out our eBook: The Business Case for Marketing Automation