SugarCRM has been voted Best CRM Service 3 years in a row by PCMag readers
Congratulations to SugarCRM for winning the PCMag Business Choice Awards for the third time in a row!
PCMag asked respondents to rate their overall satisfaction, reliability, and tech support experience for the CRM solution that they use along with the likelihood that they would recommend to others. With this year's results for Business Choice Awards for CRM, PCMag had a huge increase from last year's 30 nominees to this years 236 nominated companies, but only 6 of those received enough votes to be considered for top honours.
"Once again SugarCRM was voted winner for Best CRM Service with top scores in most categories! "
SugarCRM earned an 8.7 in overall satisfaction, 9.0 in reliability and 8.8 in likelihood to recommend.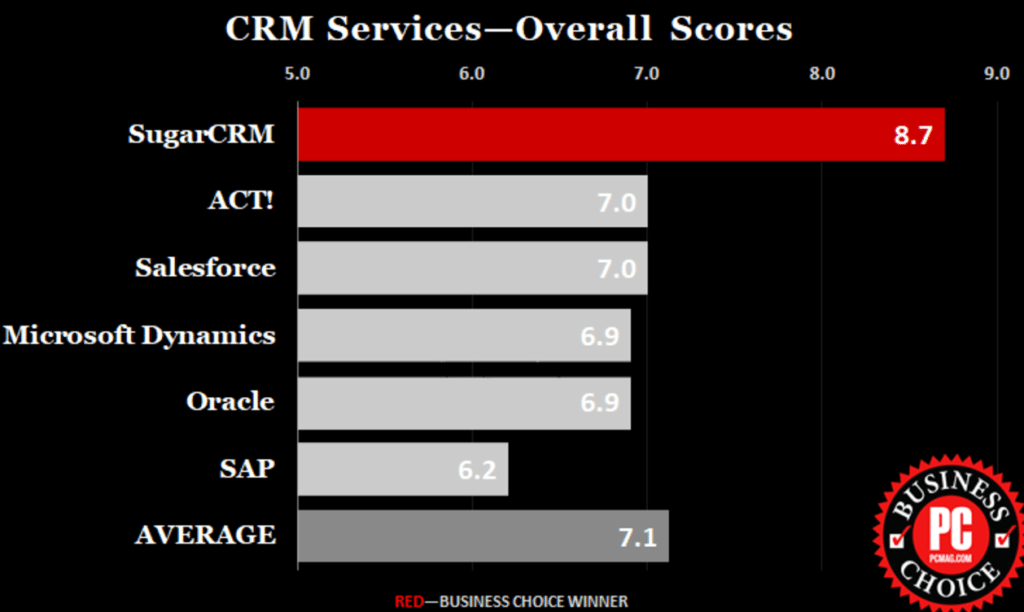 To read the full article by PCMag please click here.
SugarCRM offers a variety of CRM solutions to address your business and industry specific challenges. The solutions combine the adaptability of the Sugar platform and a rich ecosystem to allow users to collect every bit of critical information across marketing, sales and services. Sugar can easily integrate with many applications in your environment and deliver all this value through a modern user experience that can be personalised by each individual in your business.